This site may contains affiliate links to products and/or sponsored content. Girl Appetit may receive a commission for purchases made through such links. 
It has been a goal of mine for some time to live a dairy free lifestyle. I am not going to lie when I say that that is one of the hardest things for me. I LOVE CHEESE and creamy savory dishes. There is also dairy in a lot of things that we don't even realize. About six months ago I consciously cut back on dairy by simply not buying it at the grocery store, but I was still consuming it whenever we'd order take out from somewhere. Why eliminate dairy, you wonder? The main reason for eliminating dairy from my diet is to help heal my skin. It is very well known that consuming dairy products while battling skin issues (i.e. my struggle with adult acne) just doesn't work out. I also started noticing that dairy not only was affecting my skin but it was also affecting me in other ways. Besides the obvious bloating (which I just learned to deal with) I began noticing how consuming lots of dairy would affect my mood, sleeping habits and overall mental health.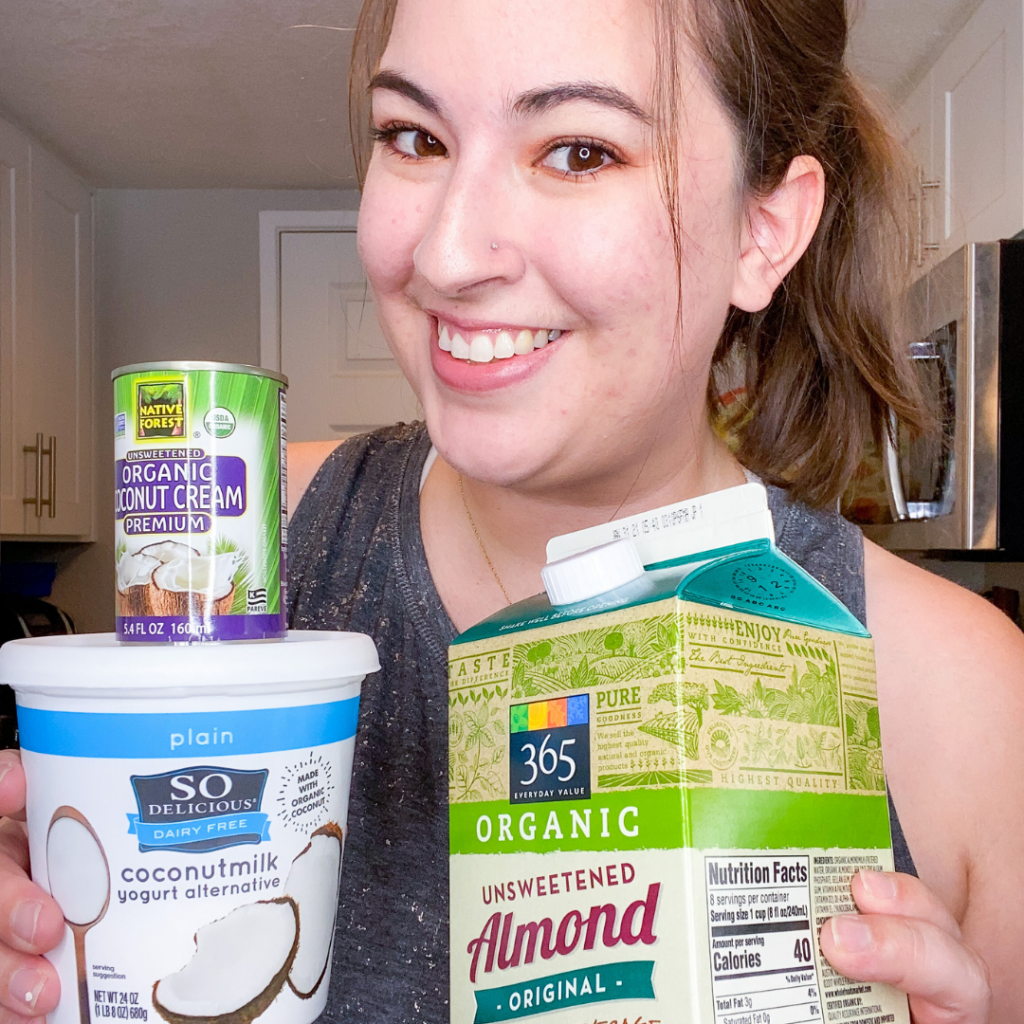 Reading this you might think I sound a little dramatic, but hear me out. For so long, I have struggled with brain fog, always feeling tired, needing to nap all the time, never feeling rested even after sleeping 9+ hours, bloating, mood swings, even depression. I am a huge believer that our mental health is totally related to our lifestyle and eating habits. I haven't cut out dairy from my daily diet long enough to say that cheese and cream, etc. are the culprits, BUT something happened at the end of December last year that was sort of a wake up call. The last week of December (from December 25th-January 1st) I consumed A TON of dairy; for Christmas dinner I made my famous bacon beef stroganoff (which is literally made with heavy whipping cream and sour cream). I ate that two days in a row. I also indulged in some Wendy's double stack cheeseburgers later that week, made some mac and cheese one night, and on New Years Eve I had a chicken parmesan sandwich from our local Italian place for lunch and then ate a ton of pizza later that night for dinner… and then had left over pizza the next day…
Holy Shit. Without exaggeration I slept that entire weekend. I could not find the energy to stay awake both Friday and Saturday. After all that dairy (and gluten) my body was absolutely done. At first I had no idea why I was so tired, I was also extremely moody and was sleeping terribly. I was constipated, I was irritable and my skin was a mess. It wasn't until Sunday, January 3rd that I realized what was going on. I'd like to believe that my problem was the fact that I had oversaturated my body with dairy and junk. That was my sign that I needed to make a drastic change in the way I ate and cutting our dairy was number one on the list. I know it's not going to be easy and it's not going to happen over night, but I am willing to put in the effort to heal my body and finally feel good (normal) again. I don't know if this will be a lifelong change, or maybe I just need to cut back for a long while before I can start integrating it back in moderation. Only time will tell!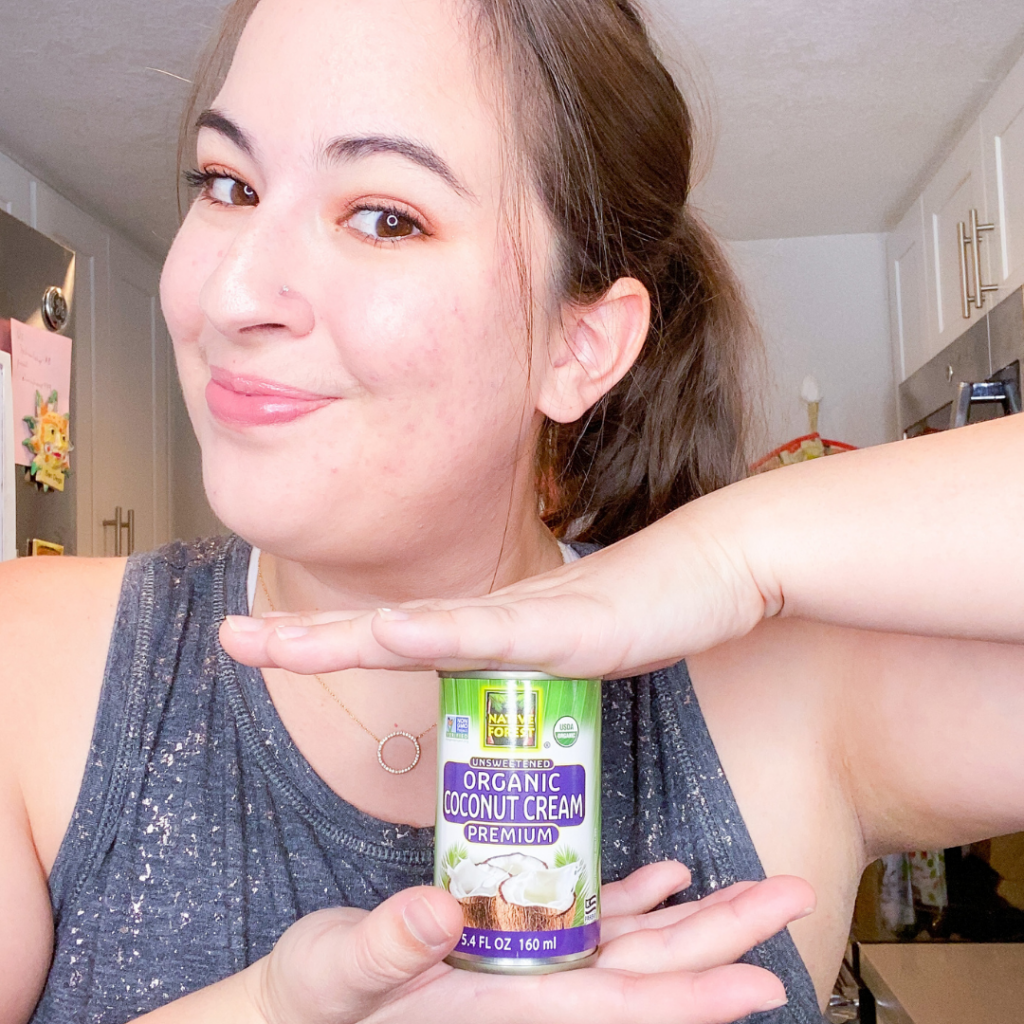 For a few months now I have been experimenting with dairy free alternatives and have been trying out different brands that I could find at the store. I am already a big fan of using almond milk and coconut cream (or coconut milk) for "creamy" dishes. The tricky part for me was finding good vegan cheeses that actually tasted good and melted well into some of my recipes. One brand of vegan cheese that has stood out to me and has become my go-to is Miyoko's Creamery. Their products are made with quality ingredients, they melt down nicely just like cheese and it tastes good! If you are anything like me, experimenting with dairy free alternatives can be a little intimidating, and it can take some time before you adjust and get used to it. But trust me when I say that if you are having issues when consuming cheese or milk or cream… maybe eliminating it from your diet might be the best thing for you! If you are curious about exploring dairy free recipes and are wondering where to start and which brands offer the best dairy free options, here is what I would highly recommend.
Miyoko's Cultured Vegan Farmhouse Cheddar and Pepper Jack Shreds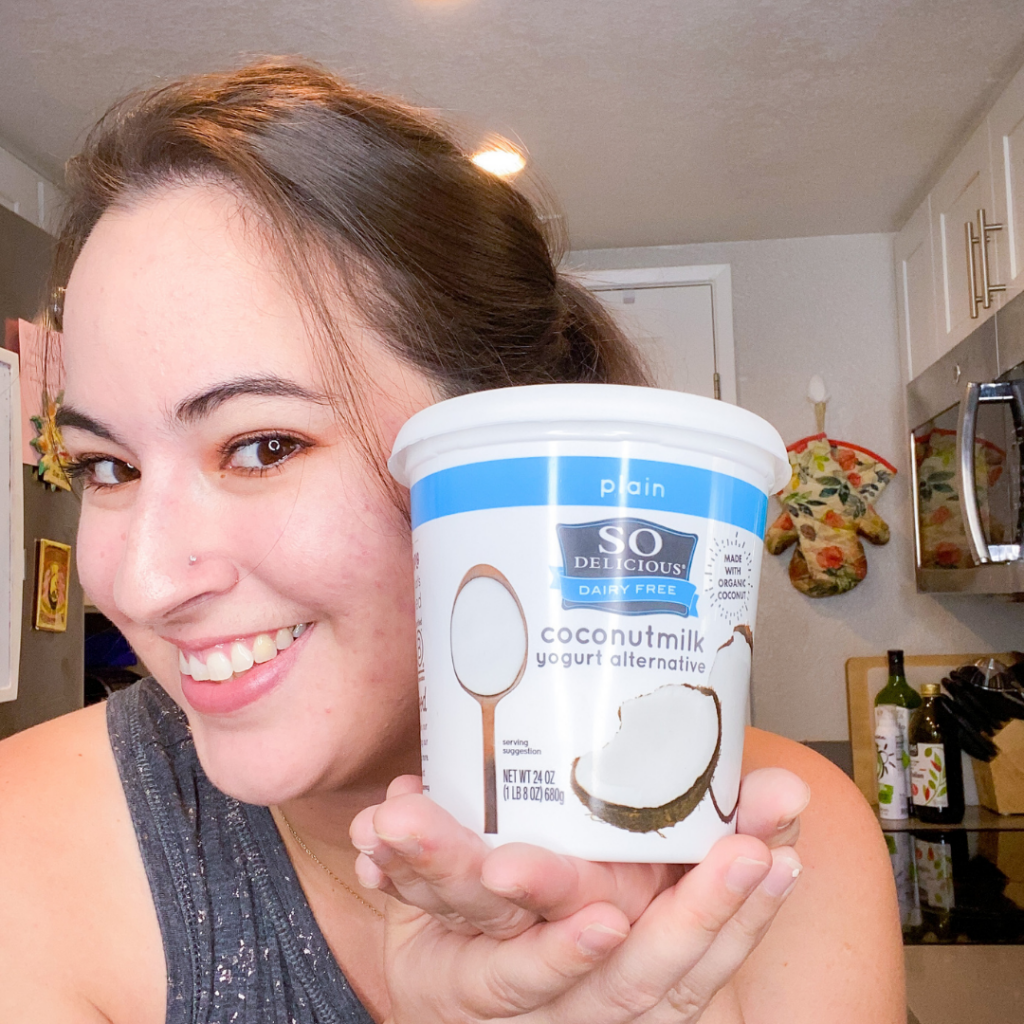 Miyoko's is the very first brand of vegan cheese that I bought and tried. I was absolutely shocked at how good it was! The texture was good, not as soft or creamy as regular cheese of course, but it wasn't too weird… if you know what I mean. In my personal opinion, both the cheddar and pepper jack are legit. The farmhouse cheddar shreds sort of smell like mac n cheese, like the powder you get in boxed mac. The pepper jack just smelled like a very strong pepper jack cheese. The Miyoko's shreds melt really well into dishes. I have made mac n cheese, nacho cheese, dips, I've mixed it into taco beef… you can literally add it into anything. Check out this Butternut Mac n Cheese recipe I created back in October last year or this Taco Mac recipe that is BOMB! I also wrote an entire recipe ebook that is both dairy free and gluten free and I incorporate Miyoko's in a lot of the recipes.
Miyoko's Organic Cultured Vegan Cream Cheese – Plain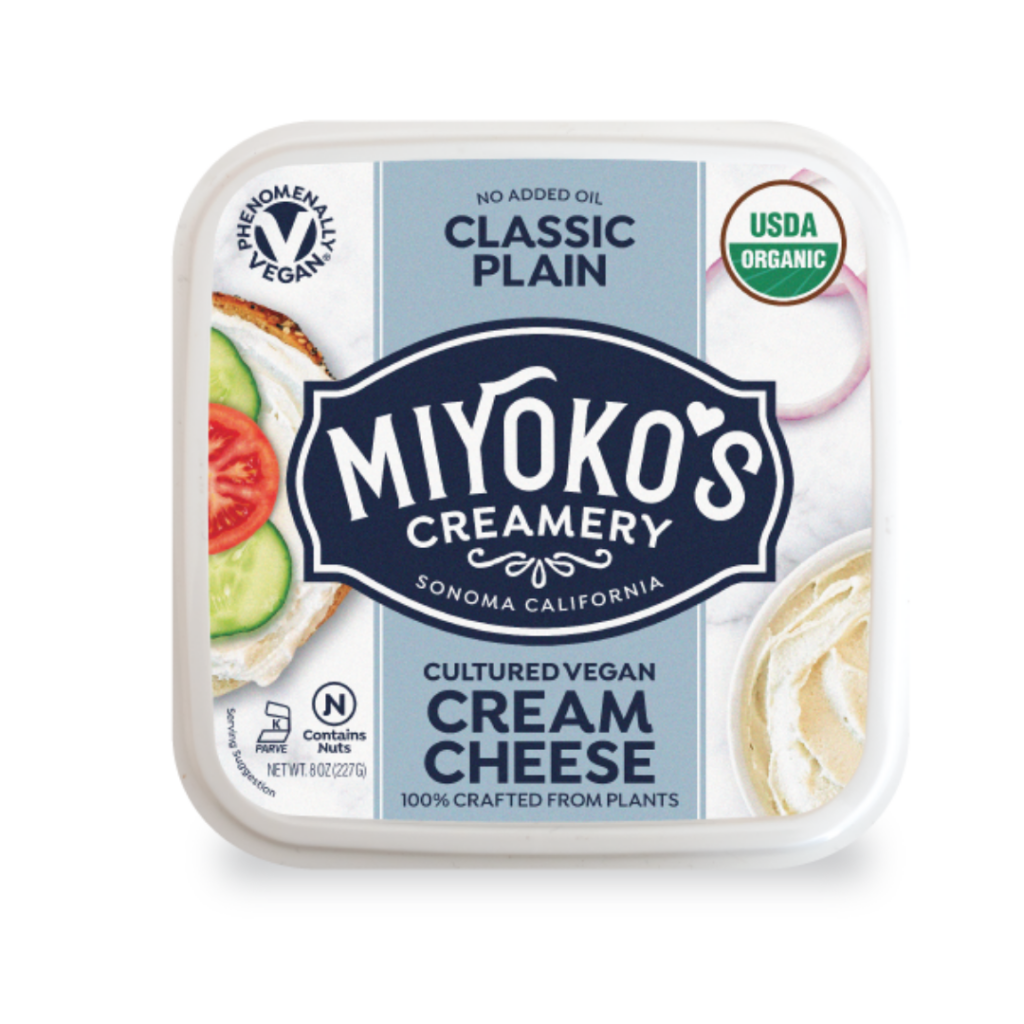 This is the best for any recipe that asks for cream cheese. I have to be honest and say that I haven't tried it on a bagel, but I have loved adding it to so many recipes! I even got to make a dairy free version of my favorite childhood pie, which is a cream cheese pie with fruit topping. I also made delicious chicken flautas which is featured in my recipe ebook. There are so many things you can make with this Miyoko's cream cheese; I am already planning to make a few dip recipes that I am so excited about (how does a DF spinach artichoke dip or a buffalo chicken dip sound??!).
Native Forest Coconut Cream & 365 Coconut Milk (any brand is typically good!)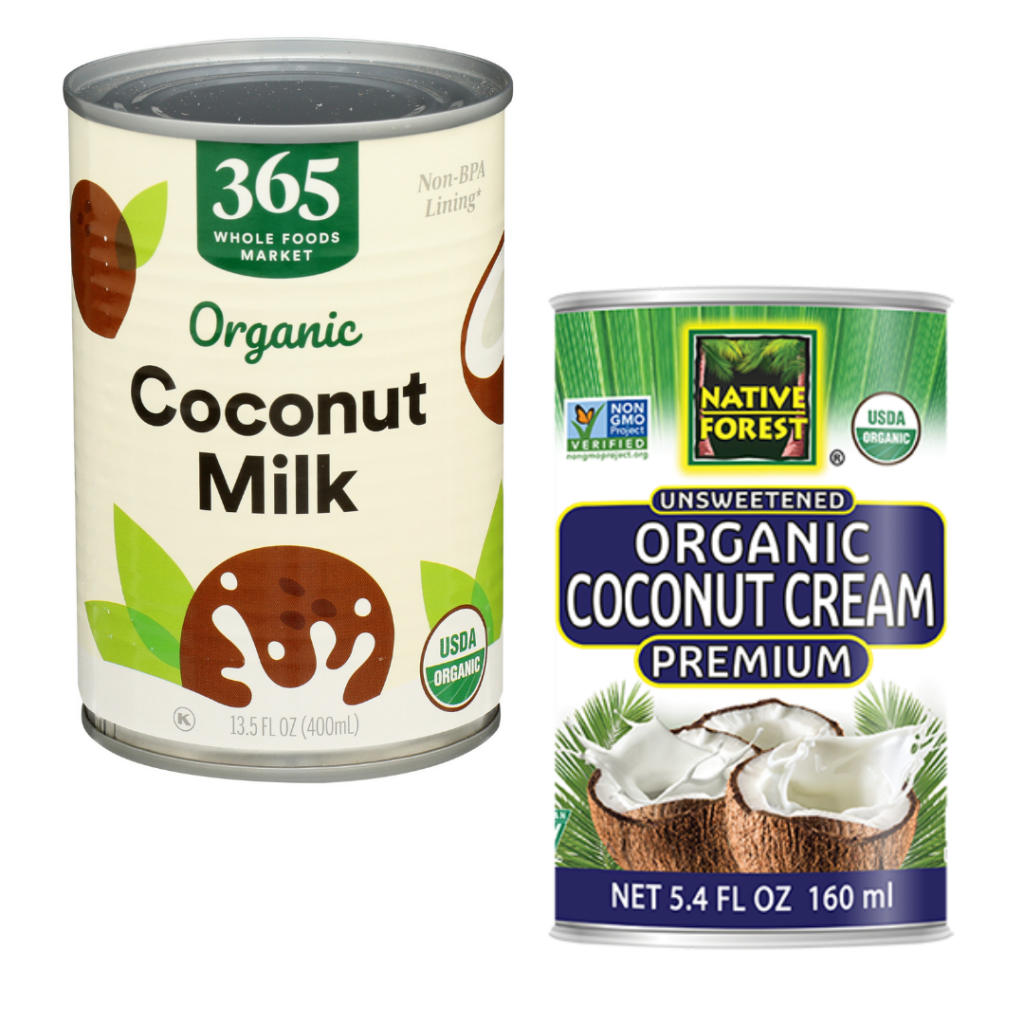 Native Forest Coconut Cream was the first product I turned to when I started playing around with dairy free recipes. I have made so many things with both coconut cream and coconut milk. What is the difference you ask? Coconut cream has a thick and rich consistency while coconut milk has a more liquid consistency. Coconut cream is great for recipes such as creamed spinach or creamed swiss chard. Coconut milk is perfect for soups! Both of these definitely taste like coconut, but I have found that when used in a rich and savory dish you can barely taste it and it's not super overpowering. This is great because, of course, you don't want every dish you make to taste like coconut.
Nature's Charm Sweetened Condensed Coconut Milk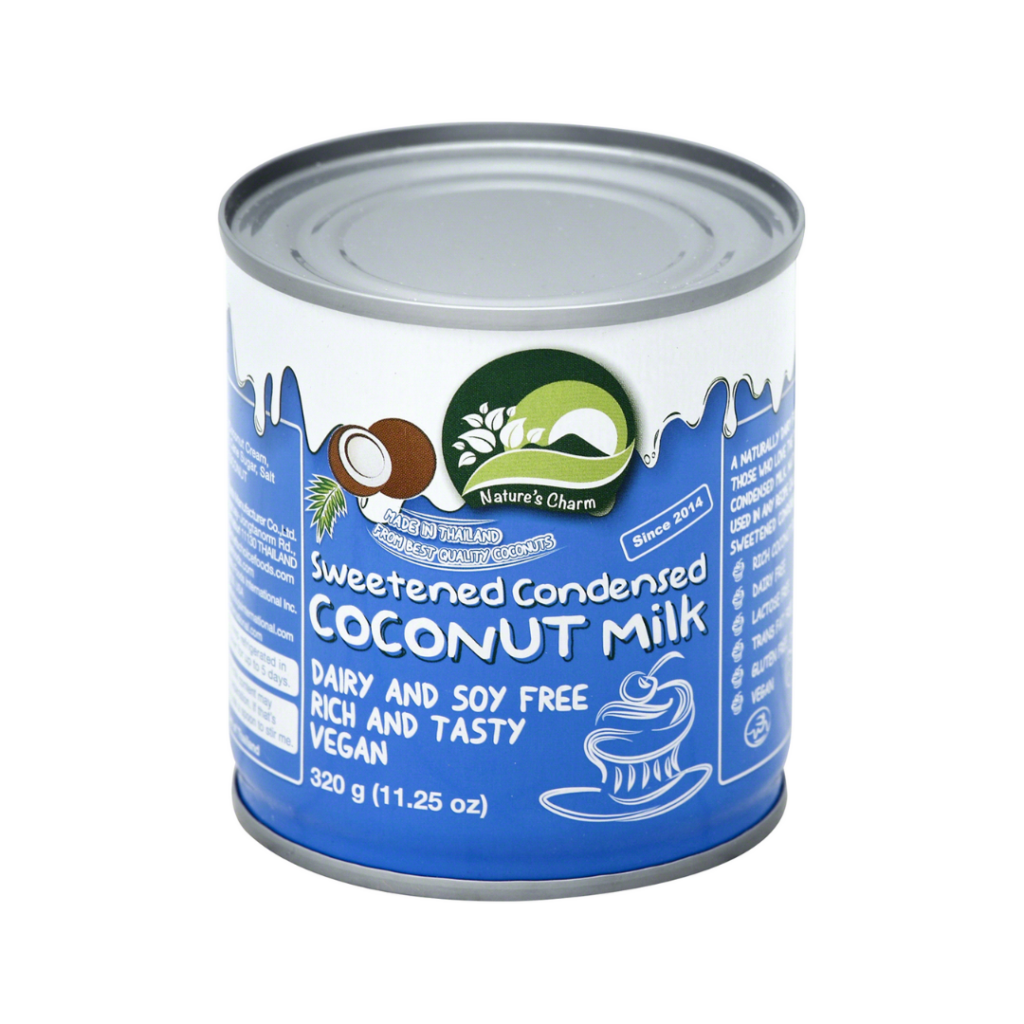 Can I please get a HALLELUJA! This is probably the most exciting dairy free product I have ever found. Nature's Charm Sweetened Condensed Coconut Milk takes SO FREAKING GOOD, I can't even get over it. I could probably eat it straight out of the can. I used it when I made the DF version of my favorite Cream Cheese Pie and I can honestly say it tasted exactly like the original OR perhaps even better. This product is a great alternative to any dessert you are wanting to make dairy free. I found this brand at my local Whole Foods Market.
SoDelicious Coconut Yogurts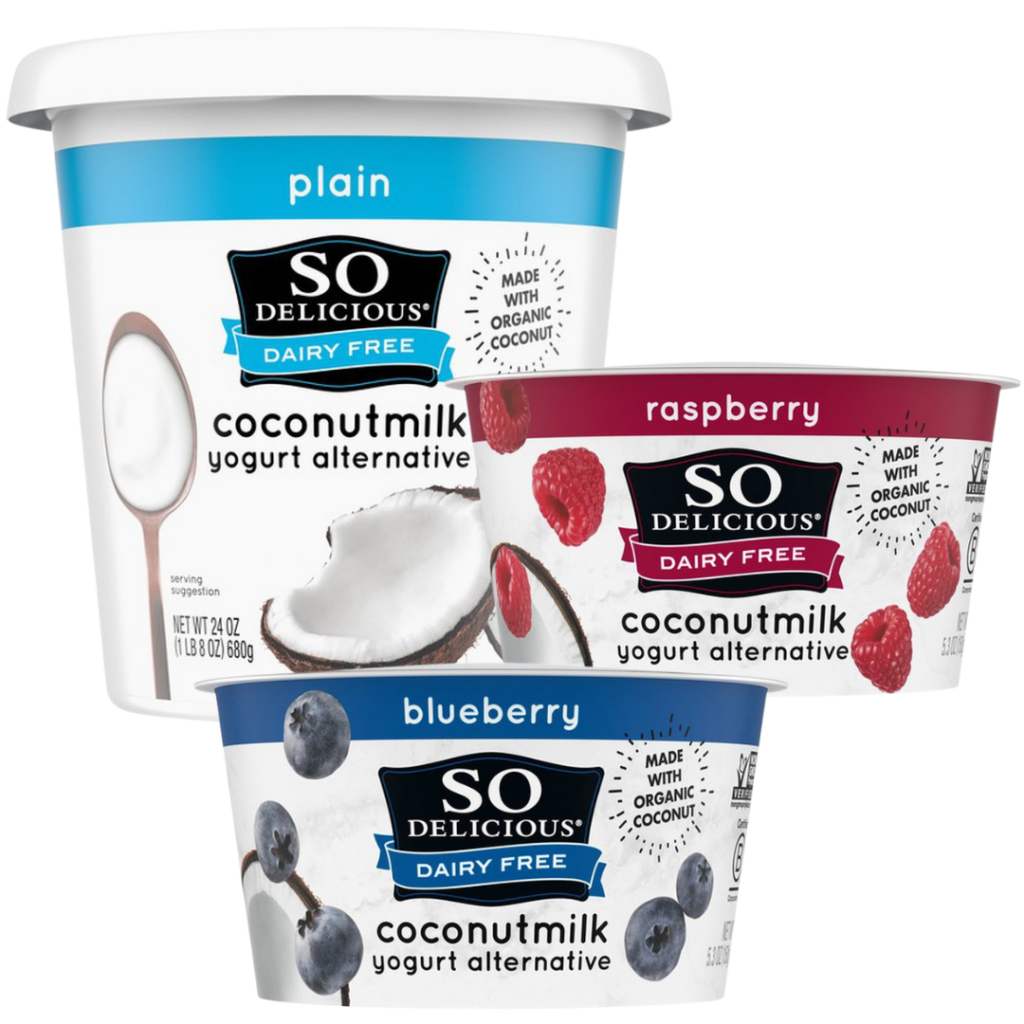 SoDelicious is a yummy dairy free yogurt alternative made with coconut milk. Their flavors are absolutely delicious and I love pretty much every single one! My husband is even a fan and he's always skeptical about dairy free products. Their Plain coconut yogurt is a great alternative to a Greek Yogurt. A lot of recipes call for Greek yogurt so this is a great way to go if you are trying to go dairy free.
Almond Milk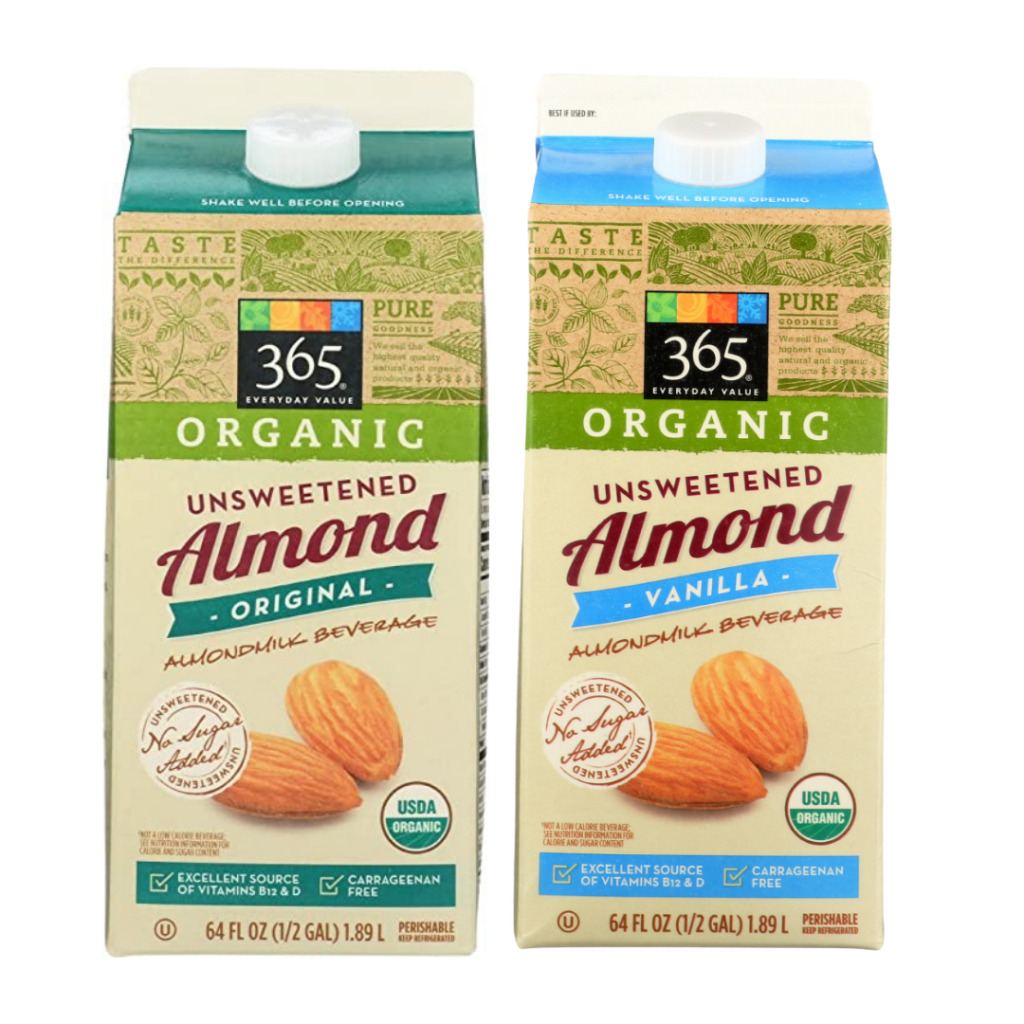 Almond milk is an absolute must in my kitchen. The original unsweetened is great for cooking because it doesn't have a strong taste (like oat milk for example). Trust me, I would not suggest cooking with oat milk, it will make anything taste like… oats. I love using the Organic Original Unsweetened Almond milk from Whole Foods, it's affordable and it tastes good. Almond milk makes a great additive to creamy soups and sauces. I really love the vanilla flavor for my smoothies and totally adds a little extra yumminess! There are many brands out there that you can choose from. Let me know which one is your favorite! I am always down to try new brands.