This site may contains affiliate links to products and/or sponsored content. Girl Appetit may receive a commission for purchases made through such links. 
Ever since the New Year started I have been in such a soup mood. My favorite kinds of soups have always been the creamy type; corn chowder, potato soups, butternut squash, broccoli cheese, etc.
Lately, I had been seeing a lot of Potato Leek soup circling around Pinterest, so I knew that it HAD to be my next recipe. Typically, some Potato Leek recipes are made with cream but I have been on a mission of creating more dairy free recipes. It was actually an extremely simple alteration and I was able to make this delicious Potato Leek Soup that the entire family loved.
I don't know what it is about the month of January that makes us feel cozy. So with that said, I think it is safe to say that January marks the official season of soup making.
After spending the entire Holiday season eating all the savory and delicious meals plus all the sweet treats under the sun… soup just seems to be the perfect way to start fresh. A lot of soup recipes are light, packed with veggies and are also super easy to make. The best part is that you can always make enough to enjoy throughout the week or freeze for a later date.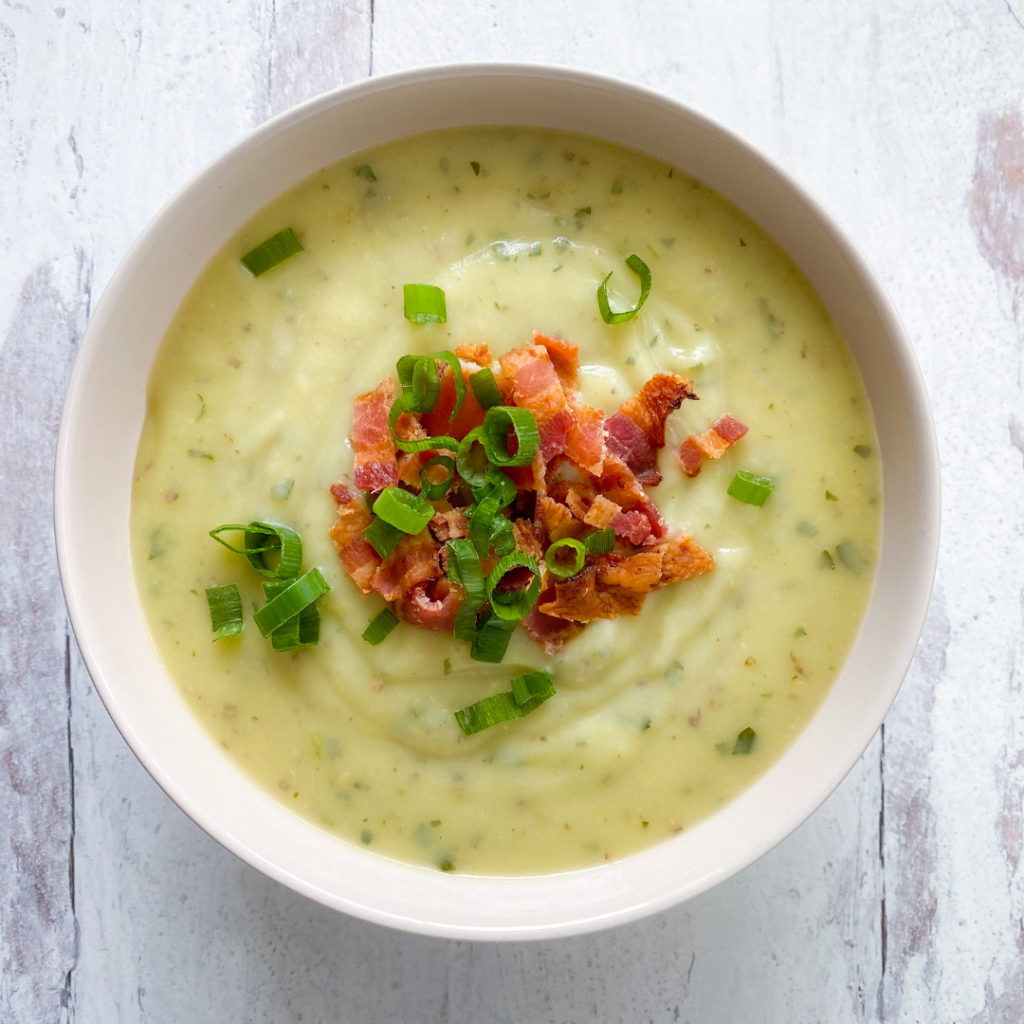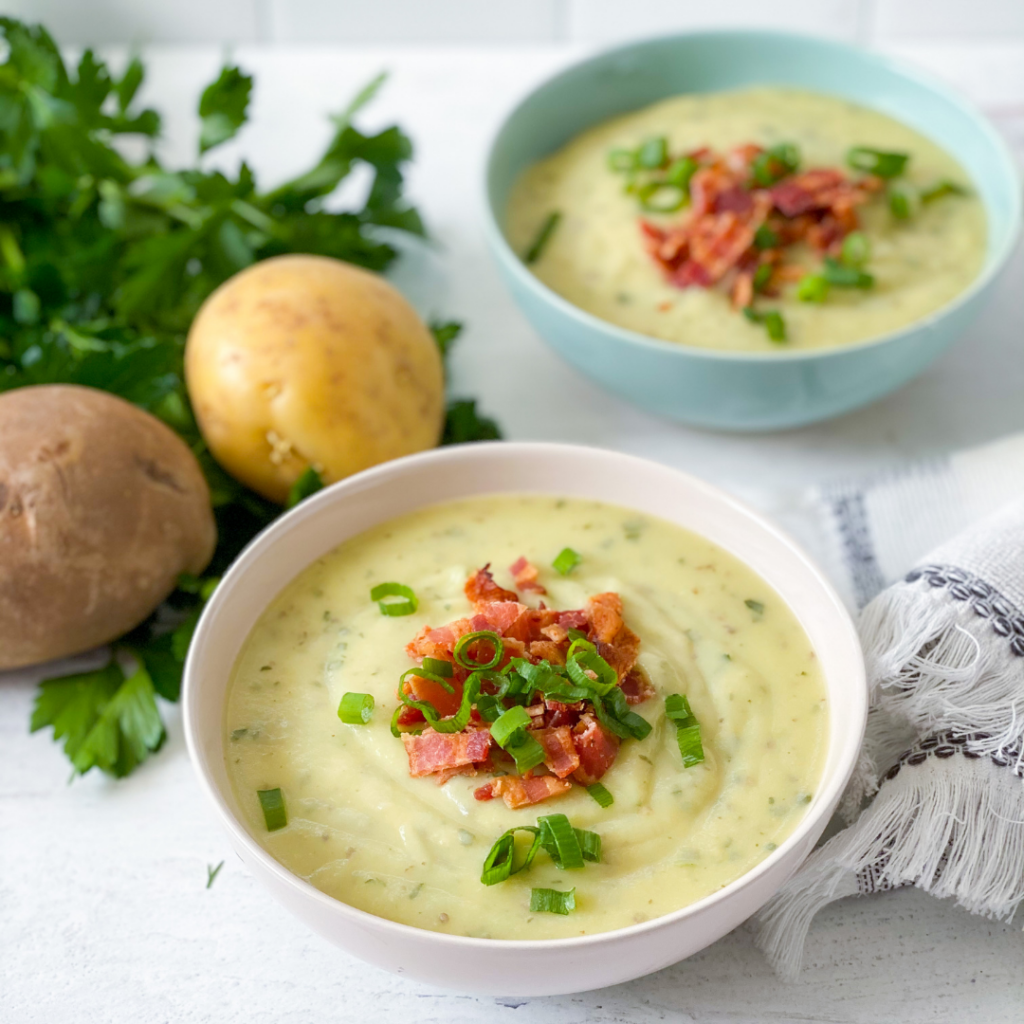 WHATS IN THE SOUP?
POTATOES – I found that the best potatoes to use for this recipe are both russet potato and Yukon (golden) potatoes. I think most recipes will ask for just gold potatoes but I like to mix them up. Potatoes are packed with nutrients and antioxidants and you should never be afraid to incorporate potatoes in your diet. They are naturally gluten free and may even improve digestive health.
LEEKS – they basically look like a giant green onion! They have a mild (and almost sweet) onion taste to them and are loaded with vitamins A, C and K. They also contain minerals such as iron and magnesium.
COCONUT MILK – although some versions of this recipe don't call for any type of cream, when I was making my soup I first experimented with just using veggie stock. The soup sort of came like a very liquified mashed potato…. so I added a can of coconut milk and it was a total game changer!
PARSLEY – I absolutely LOVE adding herbs to any dish. The more the merrier! Parsley is one of those herbs that I sort of tend to forget about. But not this time! I added a good amount of this yummy aromatic herb to my recipe and it turned out perfect! Parsley is a great antioxidant, has been known to contain cancer-fighting components, has antibacterial properties, may increase heart and eye health, and a ton more. I suggest you do a quick Google search to learn more about this magical herb and start incorporating it into your diet!
GARLIC – one of my favorite things to do when I am developing recipes is add as many immune boosting or super food ingredients as possible. Garlic is one of those ingredients that always makes it into every dish I make. Fresh garlic will give you more health benefits over garlic powder. Garlic powder has been dried and processed. Garlic is great for fighting against colds and flus!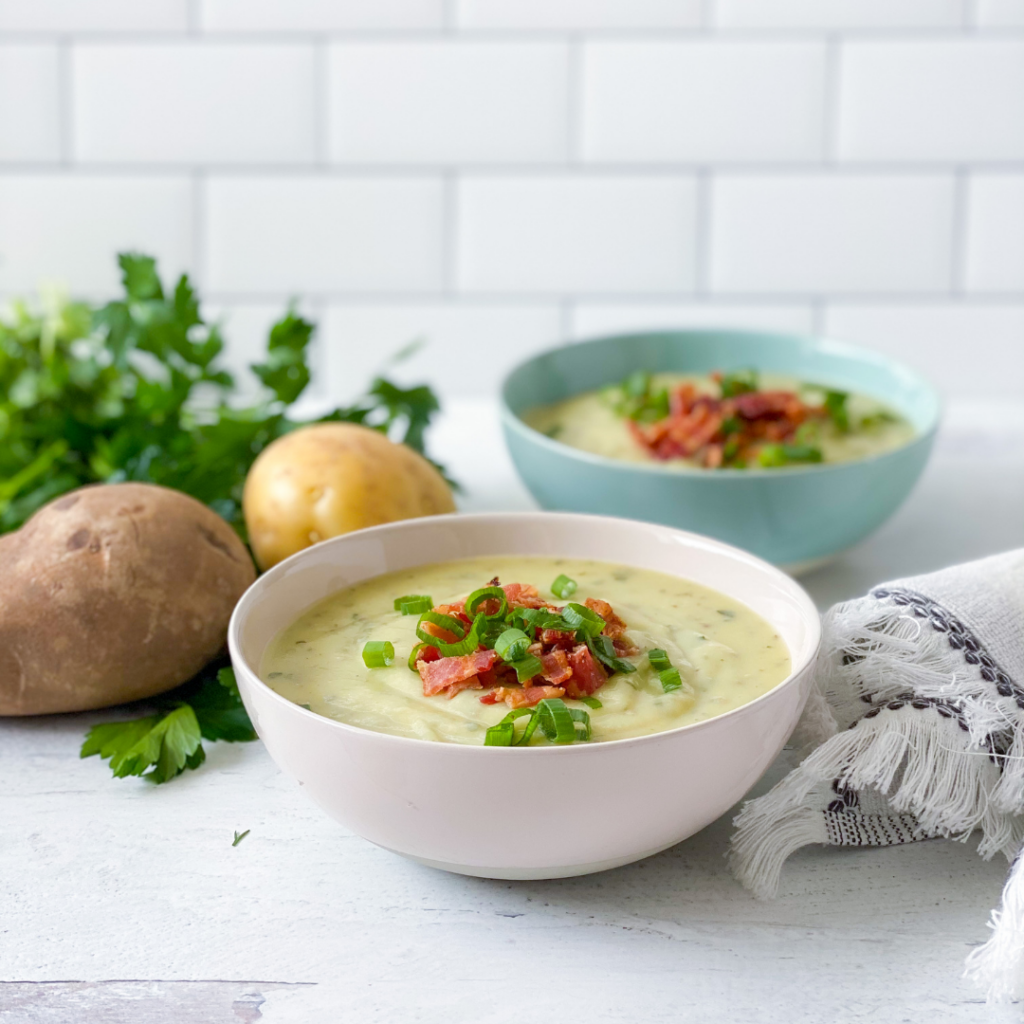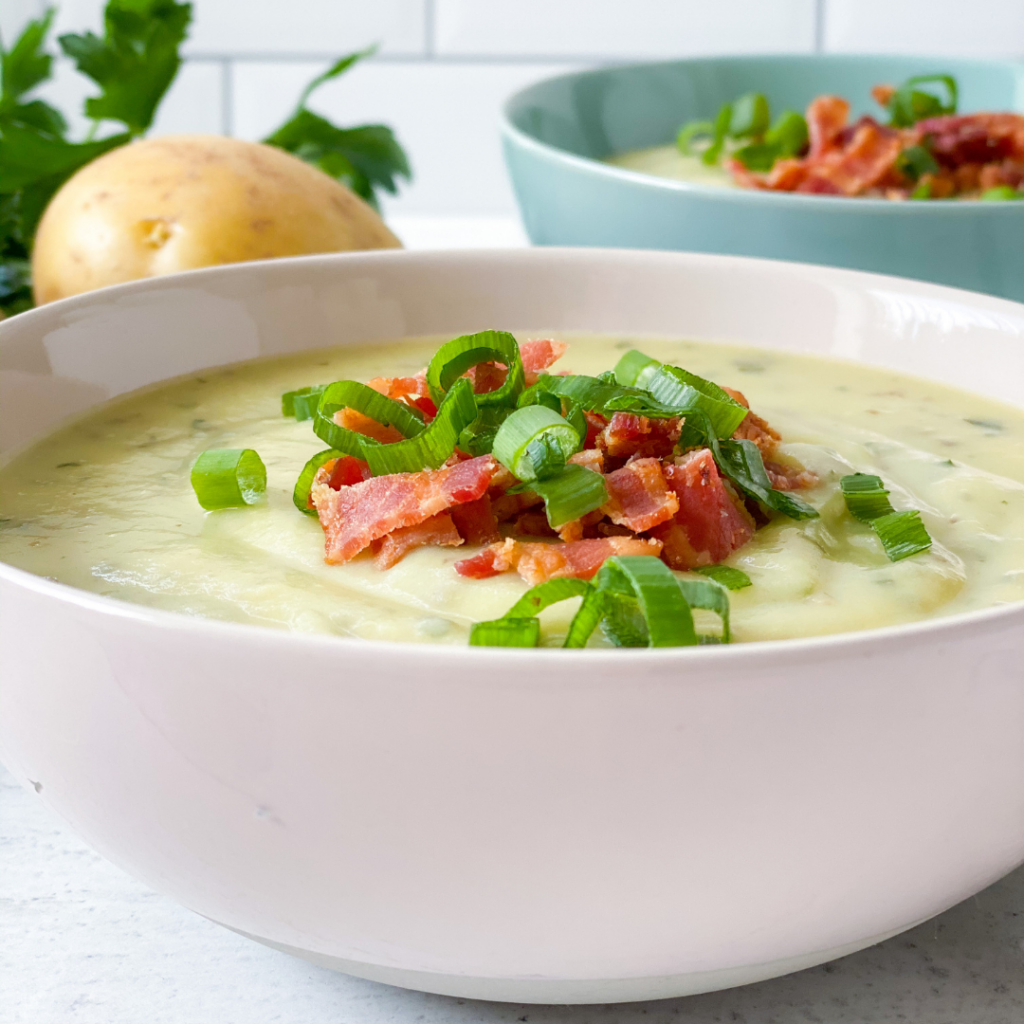 AND NOW IT IS TIME FOR THE POTATO LEEK SOUP RECIPE