This site may contains affiliate links to products and/or sponsored content. Girl Appetit may receive a commission for purchases made through such links. 
Who doesn't love a creamy, herby and tasty dipping sauce, right? Tzatziki sauce is typically made with Greek Yogurt and originates from Southeast Europe and the Middle East. It is made up of yogurt, herbs (such as fresh dill and parsley), garlic, olive oil and lemon juice.
I became obsessed with Tzatziki sauce some years ago and had always been curious with creating my own recipe for it. I never really got around to ever making, it until last week… and to challenge myself a little bit more I decided to make a dairy free version.
Tzatziki sauce is a beautiful addition to dishes such as gyros, chicken or meatballs (or any type of meat for that matter), makes a great veggie dip, could be eaten with fish, or on crackers… you can literally put tzatziki sauce on just about anything!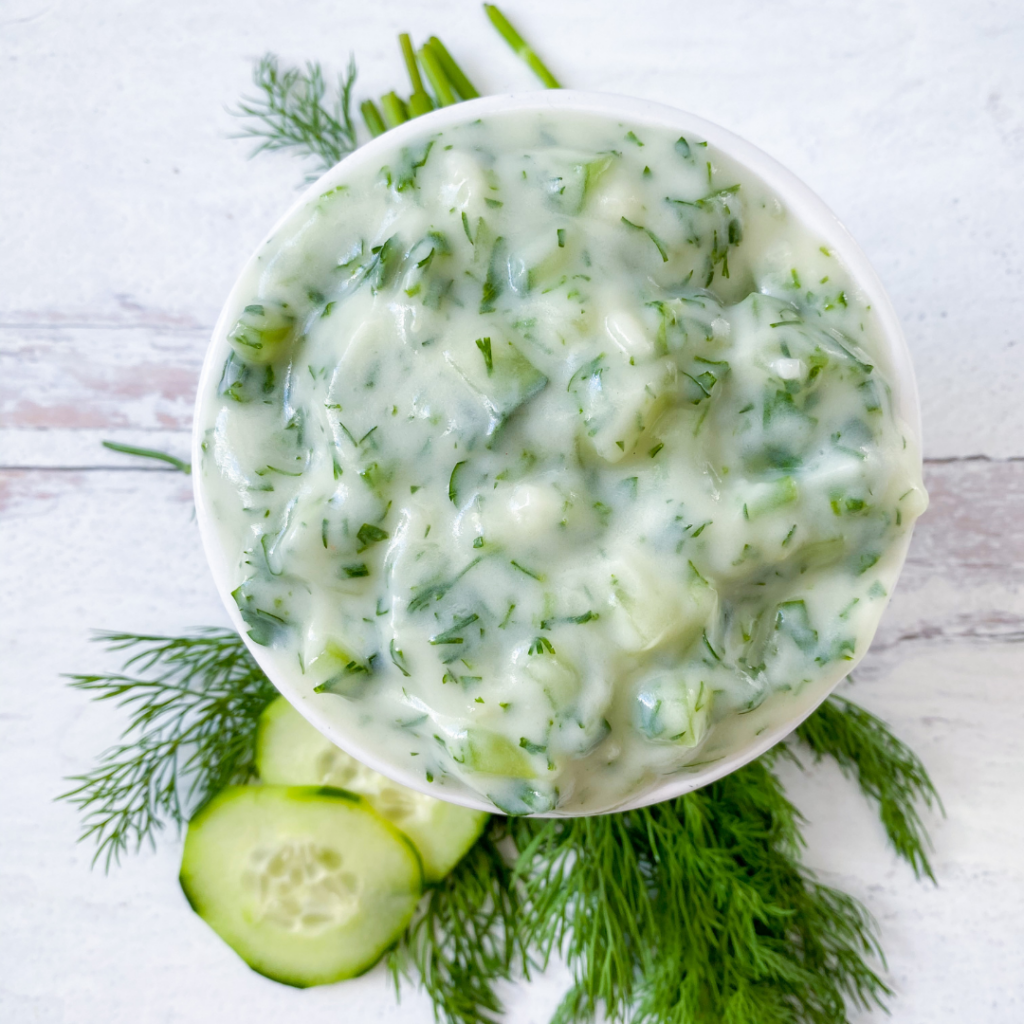 The Yogurt
To make my dairy free tzatziki sauce I had to think about which yogurt alternative I wanted to use. There are lots of options out there to choose from and choosing the right type of dairy free yogurt was absolutely crucial. Some dairy free yogurts can be very runny, which wouldn't make a very appetizing tzatziki sauce. Tzatziki is thick and creamy. Some dairy free yogurt just don't taste right at all!
I found that So Delicious Plain Coconut Yogurt did the trick for my recipe. Their yogurt is thick, rich and creamy and is extremely versatile with a very mild flavor. **NOTE: when using Plain Coconut Milk Yogurt be sure to not scoop out any of the liquid. This will make a very runny sauce and we don't want that!!!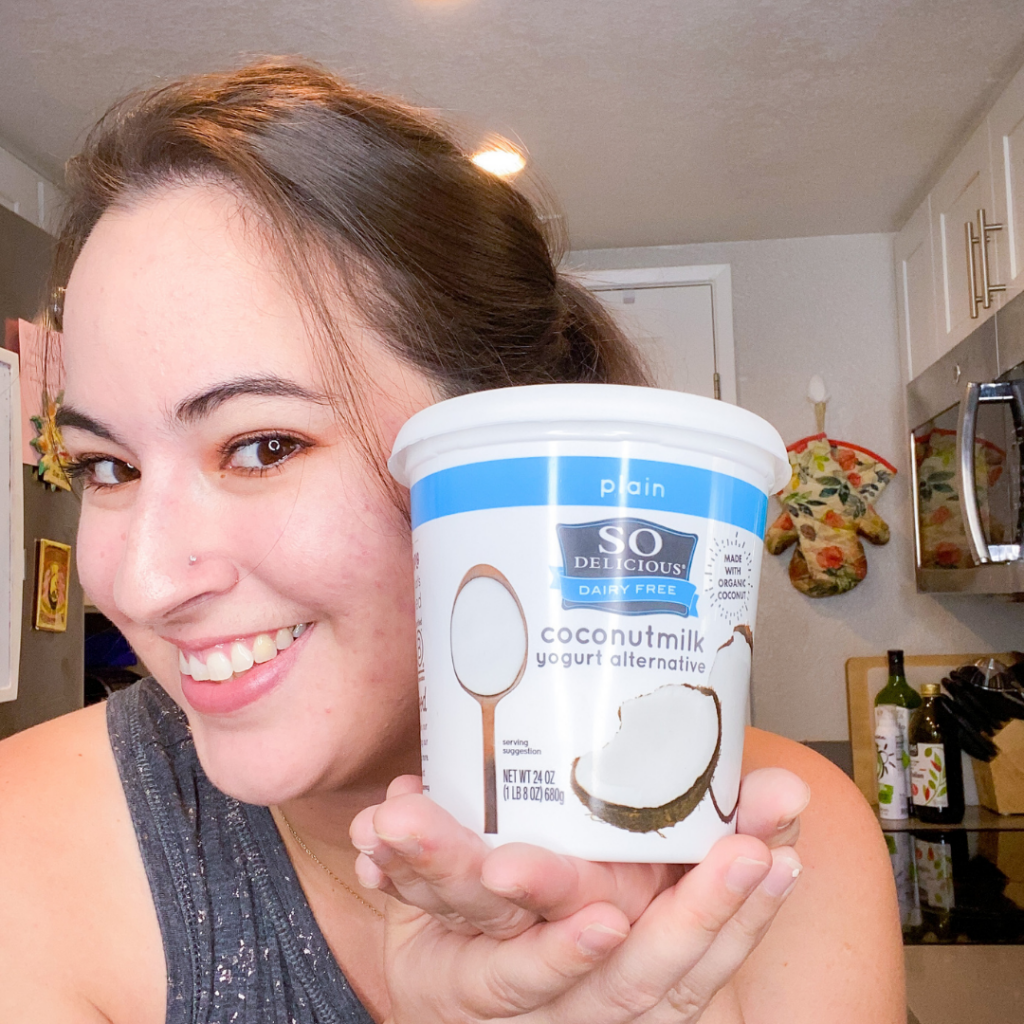 The Herbs
Using fresh herbs is key to making a killer Tzatziki sauce. For my recipe I only used dill and parsley. Some recipes sometimes ask for herbs such as mint and thyme, but totally up to you if you want to stick with the two I have included or you can go ahead and add some additional herbs. Dill comes from the same family as celery. It has a mild grassy-taste undertone, it is fresh and has a citrus like taste. Parsley has a clean earthy taste to it with some peppery tones which makes it an excellent herb to use in tons of different types of dishes.