This site may contains affiliate links to products and/or sponsored content. Girl Appetit may receive a commission for purchases made through such links. 
Chili is one of those super comforting meals that is perfect on just about any night of the week (or weekend). It is also a great meal prep recipe that can be made a couple days before life gets busy! Chili wasn't one of those recipes that I grew up eating and it wasn't until I was much older that I finally got to try it out. There are so many different types of recipes out there and that is what I love so much about chili, it's so versatile! Turkey chili is one of my favorite types. Chili can be a very heavy meal so I wanted to create a much lighter and healthier version. I also wanted to make sure to keep my recipe dairy free so I kept the cheddar off this recipe but you are more than welcome to it though!
I have been super focused on maintaining my healthy eating habits this year. Although I do consider myself a fairly healthy eater with how often I am cooking homemade meals, I do slip from time to time. This year I told myself that I would try to work on my creativity as an attempt to not get bored which later resorts to eating either take out or something super basic like boxed mac n cheese or endless snacking cycles which always results in me eating way too much. I am very excited for you to see some new stuff on the blog this year! I have been working on my content planning and am working very hard to come up with new and delicious recipes for Girl Appetit more often.
You've probably also noticed that I have been working on a lot of DAIRY FREE recipes too… that is something that I am super proud of! As a cheese lover at heart, I am really needing to cut dairy out of my diet for the sake of my health (you can read about my skin healing journey here and learn about my favorite dairy-free alternatives here) so it has been a super fun challenge to recreate some of my favorite recipes, minus the dairy.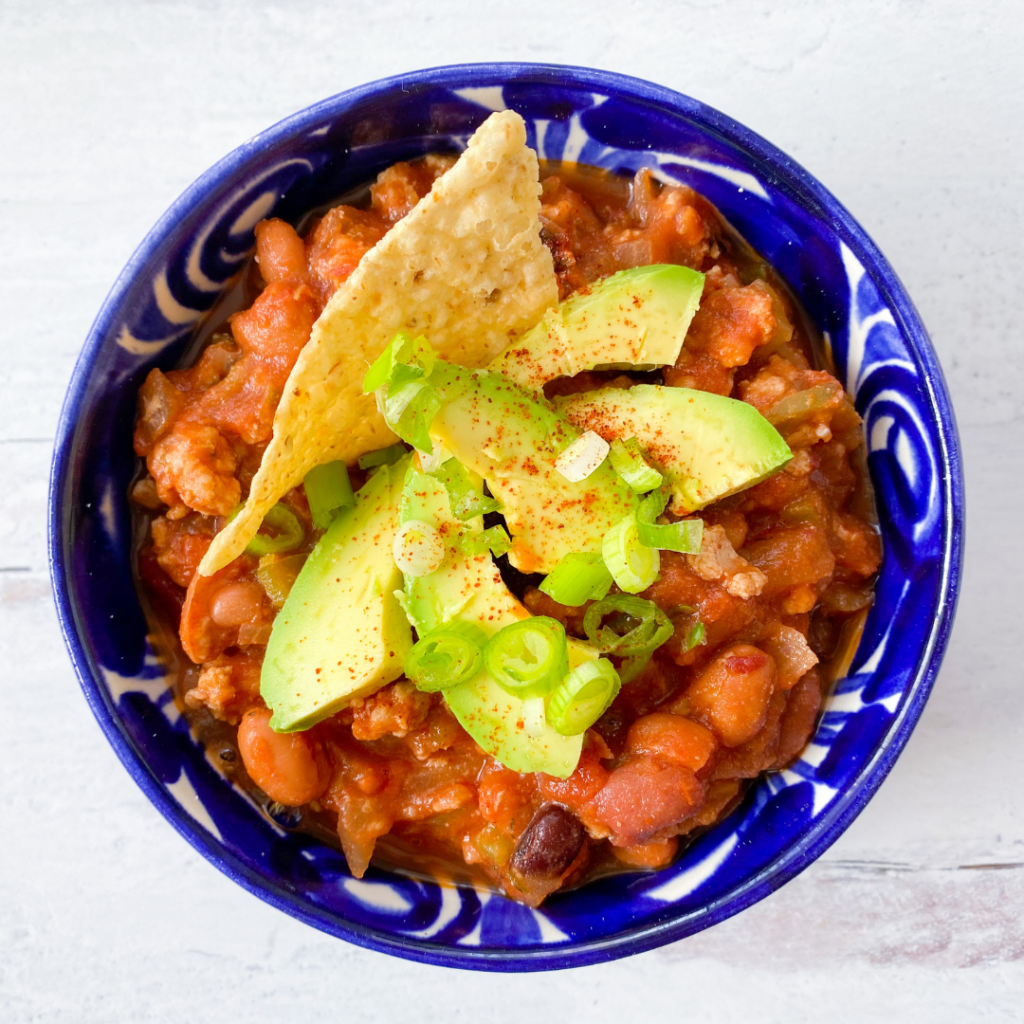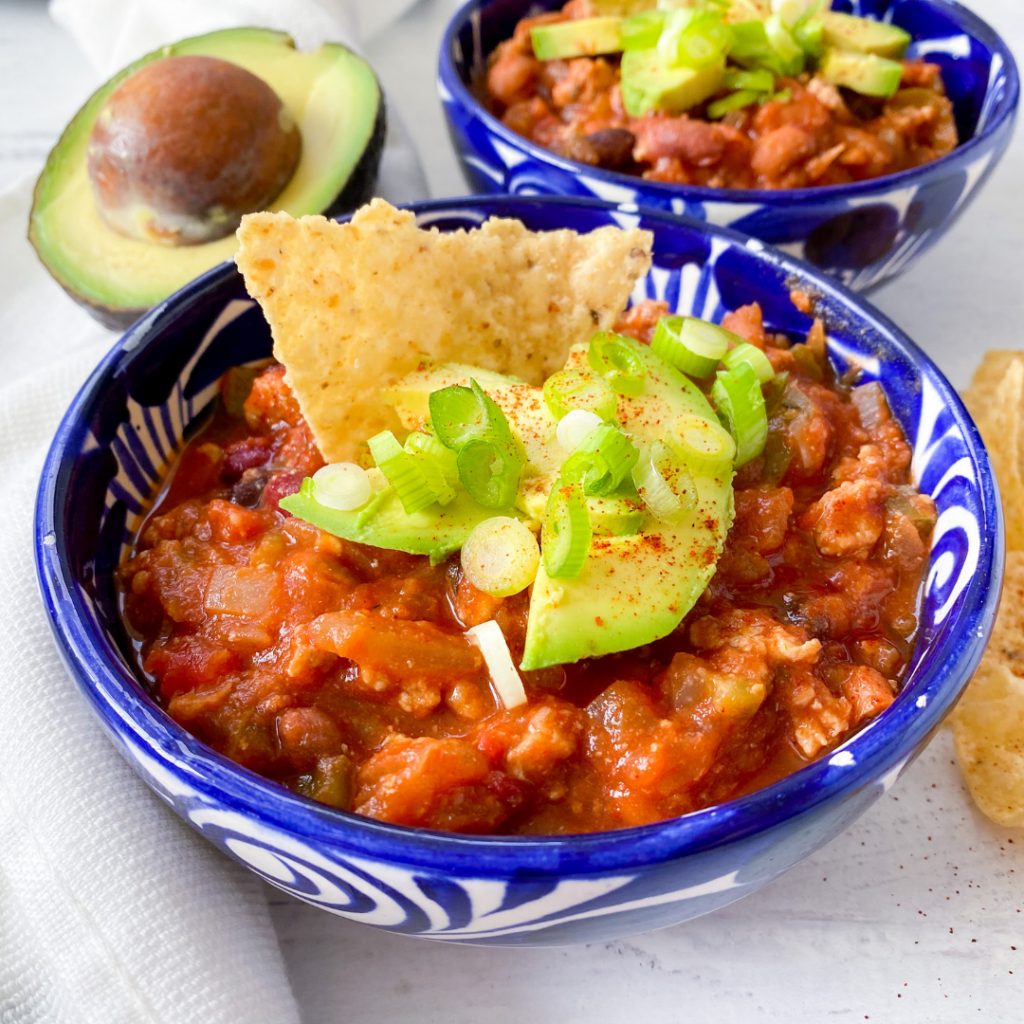 When I initially made this recipe I had completely forgotten about the chips! I was totally fine with it, but Matt pointed it out as soon as I served him a bowl to try out the recipe. I couldn't lie and completely agreed with him! There is just something about the need to eat a bowl of chili with a handful of chips on the side. I quickly ran out to the store the next day and bought some for the photoshoot, and to later enjoy with the turkey chili again. AMAZING. You can totally go for regular old corn tortilla chips, but I also highly recommend you try out Siete Foods Sea Salt chips. They are grain free, gluten free and vegan and SO GOOD! Their sea salt chips are my absolutely favorite, but they also have other flavors available (such as lime, "nacho", jalapeno lime, chipotle BBQ and their spicy "fuego" chips). I also used their taco seasoning in this recipe which is the best in my opinion. The ingredients are super clean and the flavor is amazing!