This site may contains affiliate links to products and/or sponsored content. Girl Appetit may receive a commission for purchases made through such links. 
Here I go again, making another recipe with buffalo sauce. I can't help it, I am obsessed. If I told you that I used to not be a fan of buffalo chicken wings, would you believe me? Well… this was true. I know, crazy, right? Growing up I wasn't a fan of anything spicy. I actually kind of hated it because I couldn't tolerate it. As I have gotten older my love for spicy food has grown and I finally learned why everyone is so obsessed with chicken wings. They're amazing. Finding the right kind of buffalo sauce is key to any buffalo chicken wing recipe. We may have tried making it from scratch a few times in the past, but it's a hit or miss. You got to find a good recipe and I haven't quite crossed that bridge just yet. So for now, I like keeping it easy and I opt for my favorite store bought buffalo sauce, Noble Made by The New Primal makes THE BEST and it's made with clean ingredients I can stand behind. I go between their mild and medium sauce… I might be able to tolerate spicy food a lot better now, but I'm still kind of a whimp lol.
Flats or Drumsticks? What type of wing person are you?
My younger sister is obsessed with "flats", meaning the wingette, which is the part that has the two little bones running parallel down the length. And you guessed it, it's flat. I used to be a drumstick girl, all the way, but now there is just a kind of satisfaction that I get from eating the flats. Typically when I am making Buffalo Chicken Wings, I buy the party pack (a combination of both flats and drumsticks), but don't get me wrong… there have been times when I request "flats only". So good. Let me know in the comments what your favorite type is!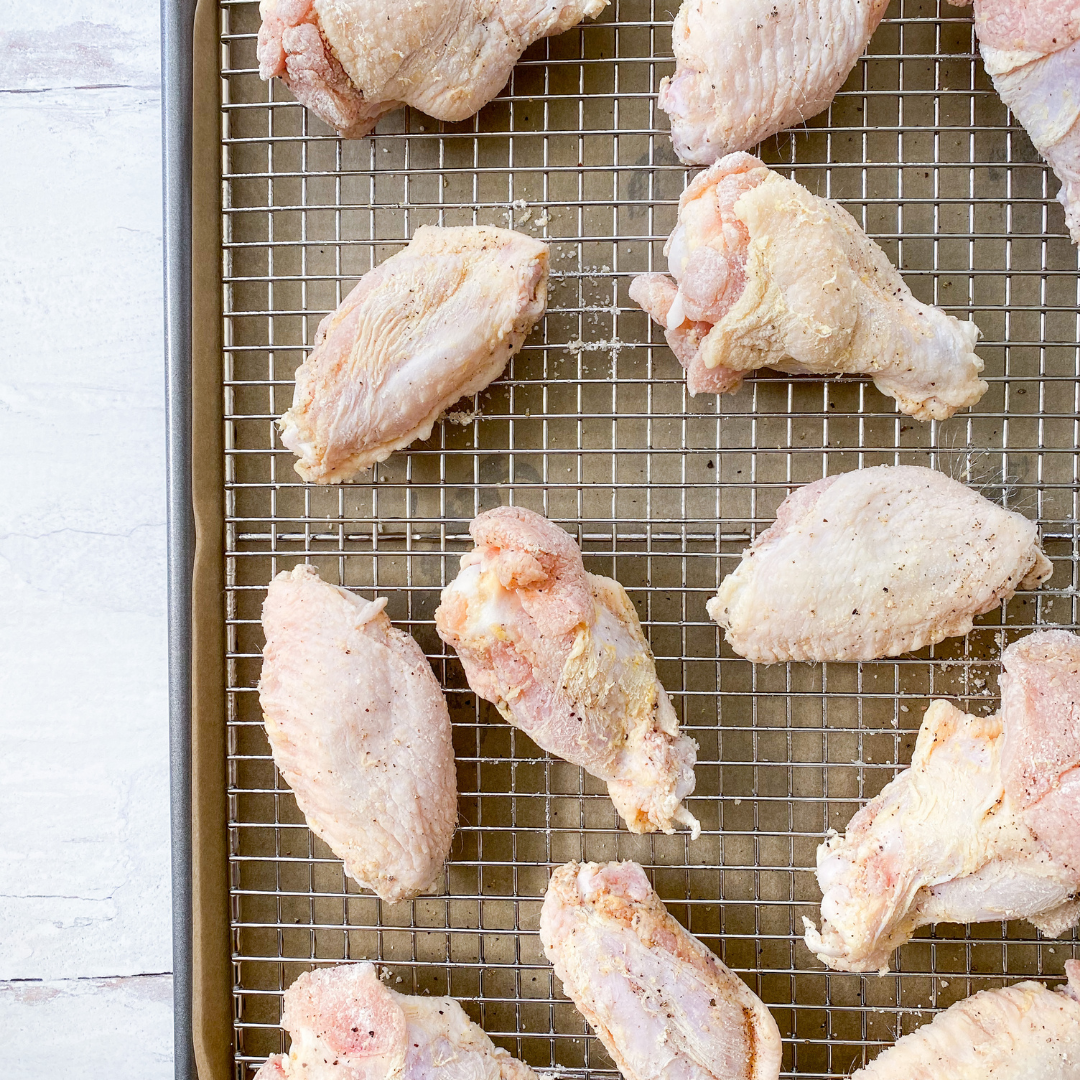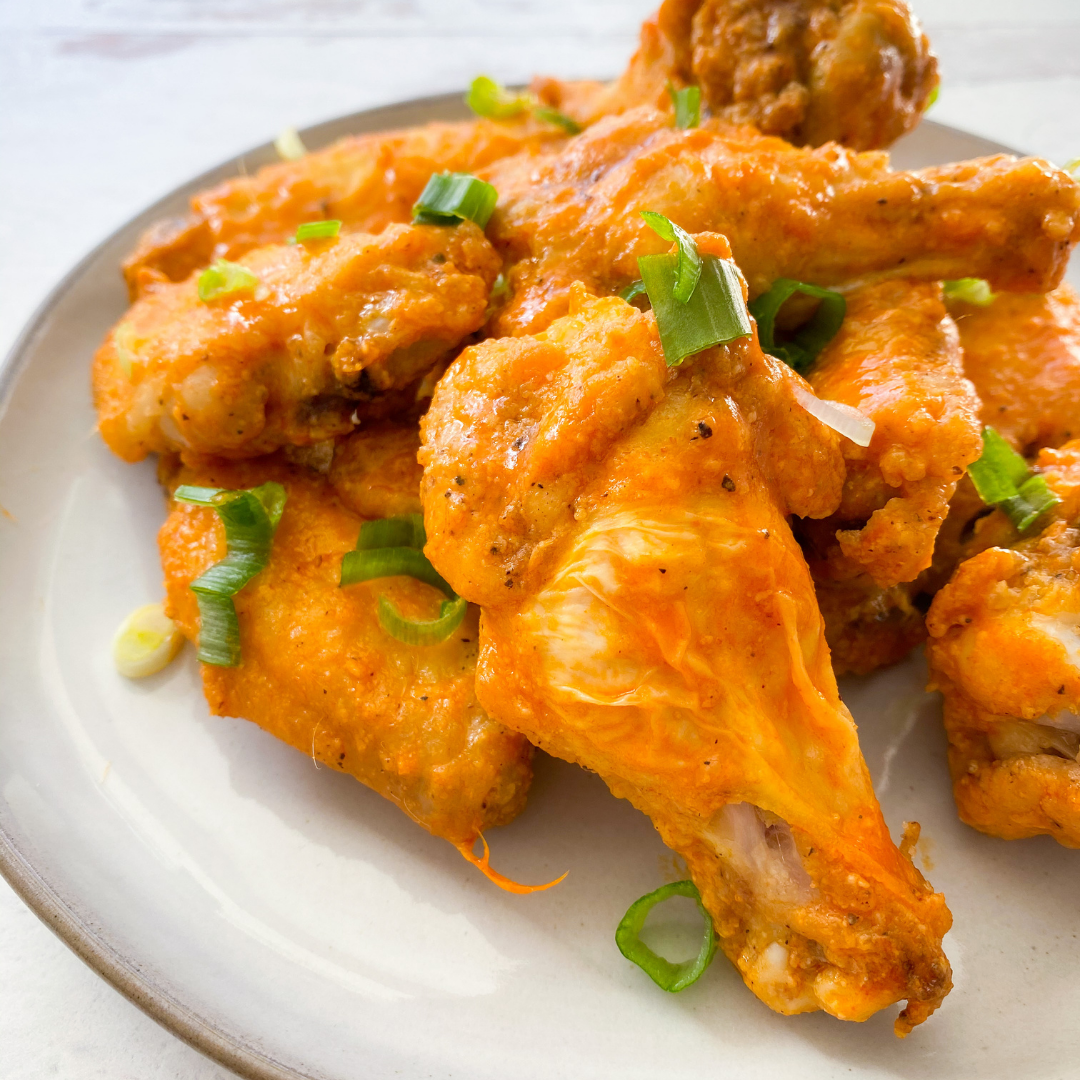 Buffalo Chicken Wings
Ingredients
12 piece chicken wing combo (6 flats and 6 drumsticks)
1 tsp pink salt
pepper to taste
1 tsp garlic powder
2 Tbsp corn starch
1/4 cup buffalo sauce
Directions
Step 1

Preheat oven to 400 degrees

Step 2

Rinse and pat dry your chicken wings. Make sure that they are completely dry!

Step 3

Place raw chicken wings in a large bowl and season with salt, pepper and garlic powder.

Step 4

Toss chicken wings until evenly seasoned.

Step 5

Add in corn starch and toss again until evenly coated.

Step 6

Prep your baking sheet by lining the bottom of the pan with parchment paper, then place a well oiled (oven safe) cooling rack on top (if you do not own a cooling rack that is okay and just used parchment paper).

Step 7

Place chicken wings on rack (or directly on parchment paper) spaced out.

Step 8

Bake for 15 minutes, flip them, then bake for an additional 20 minutes.

Step 9

Once they are done, let them cool for just a few minutes before saucing them up!