This site may contains affiliate links to products and/or sponsored content. Girl Appetit may receive a commission for purchases made through such links. 
If you're not a fan of spending a lot of time in the kitchen whipping up some extravagant recipe, or if you have a super busy lifestyle, these tray bakes are about to become your new BFF. I remember learning about this tray bake concept years ago when I bought Tone It Up nutrition plan. If you're not familiar with TIU, they are an amazing, female owned, fitness empire, that offer amazing workout and nutrition programs.
Anyway, they had a lot of these style recipes in there and I couldn't believe how easy it made life! This is the perfect dish for when you're in a pinch and don't have the time to make something fancy. I love that you can add literally just about anything to a tray, bake it, and dinner is done in under half hour.
Chicken Fajita Tray Bake is one of my favorite combinations. The mix between the chicken and the colorful peppers and the onion is so delicious and a great way to get in some extra veggies too. Don't forget to make life even easier and opt for a good quality, healthy, seasoning packet to throw in the mix!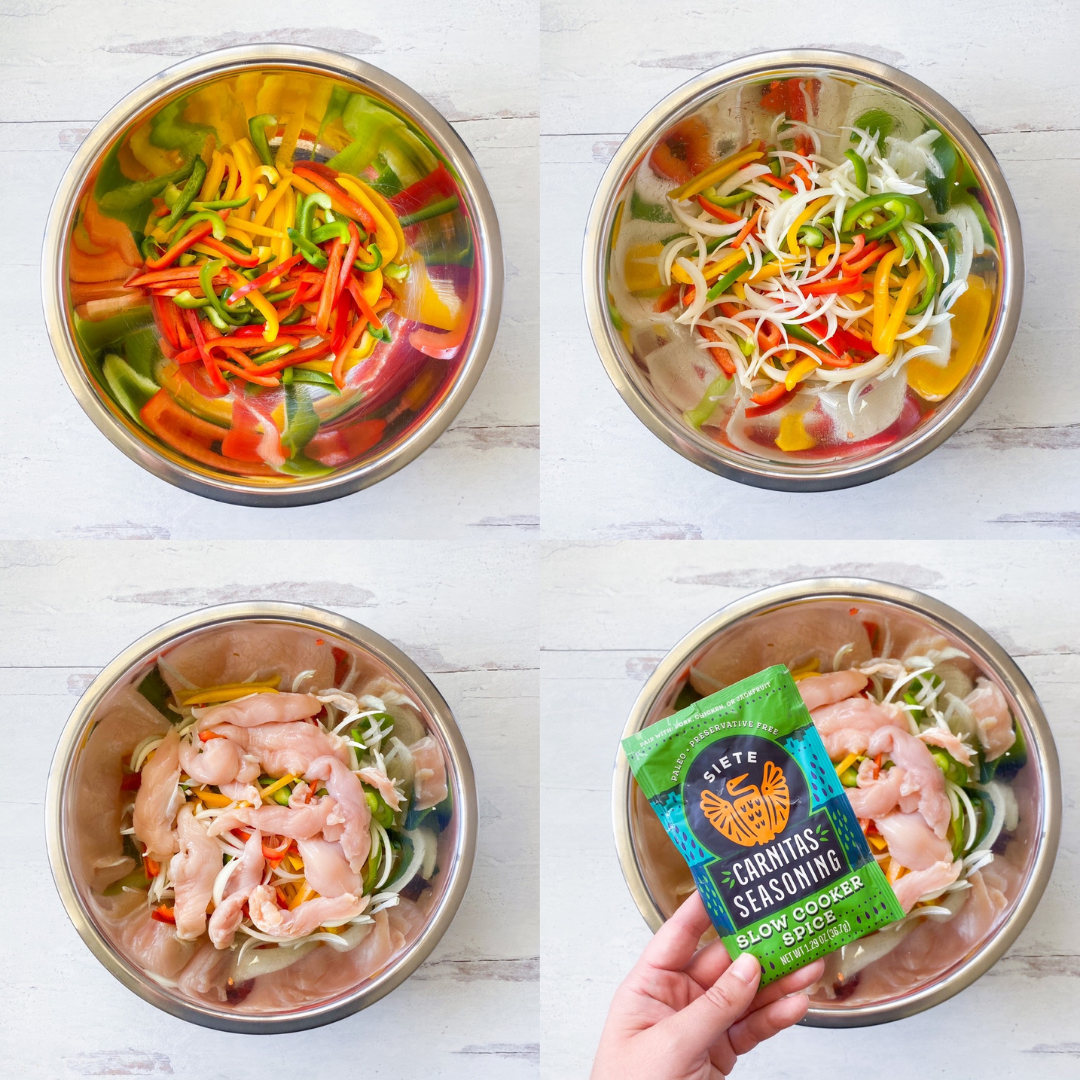 WHY I LOVE USING SIETE FOODS SEASONING PACKETS
As you may have already noticed, I am slightly obsessed (okay maybe very obsessed) with Siete Foods seasonings. I literally have they taco seasoning always in stock in my pantry. It is the perfect ingredient to any Mexican inspired dish I make. They're Carnitas Seasoning is fairly new, and I was super excited to give it a try for this dish. Let me tell you, it worked out perfectly, but any one of their seasoning packets will work just fine for this recipe.
Siete Foods has always offered great quality products. They use incredibly good ingredients in everything they make and I am yet to try something I didn't like. I don't even think that is possible! You can pair this recipe with their grain free tortillas or even their taco shells which are my personal favorite.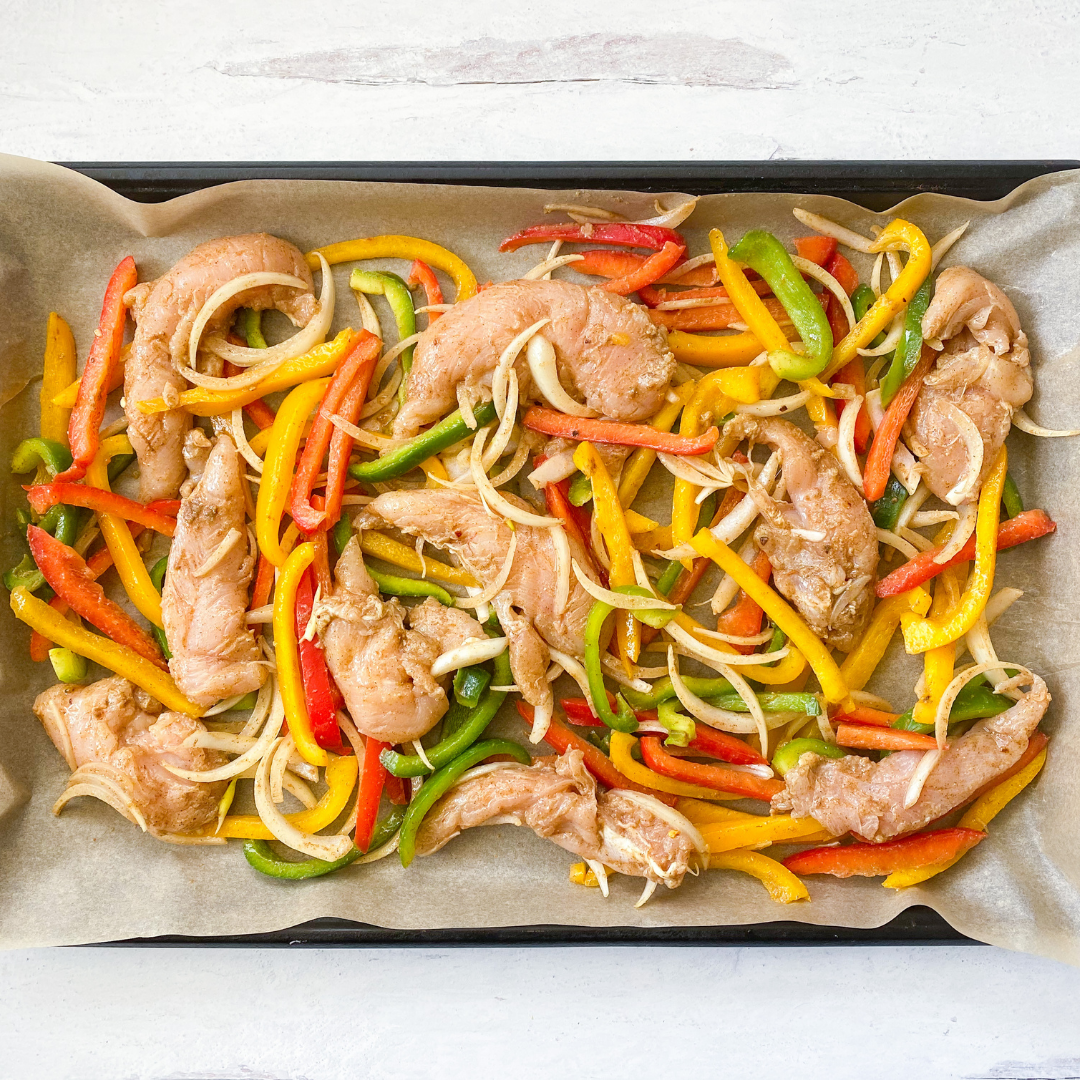 Chicken Fajita Tray Bake
Ingredients
1 small red bell pepper, sliced
1 small yellow bell pepper, sliced
1 small green bell pepper, sliced
1/2 large yellow or brown onion, diced
1 lb boneless/skinless chicken tenderloins, rinsed and pat dry
1 tsp pink salt
1 packet Siete Foods Carnitas seasoning (taco seasoning works too)
Directions
Step 1

Preheat oven to 400 degrees.

Step 2

Put all ingredients in a large mixing bowl and toss until veggies and chicken are generously and evenly coated with seasoning.

Step 3

Place all ingredients on parchment paper lined baking sheet. Bake for 20-25 minutes.