This site may contains affiliate links to products and/or sponsored content. Girl Appetit may receive a commission for purchases made through such links. 
One of the hardest things for us to do sometimes is plan ahead. This is especially true when it comes to our weekly meals. This post will include six of my favorite Meal Prep Ideas the Week. You can also learn more about How to Meal Plan Like a Pro in a post I wrote a couple of weeks ago. In that post I go into detail on how exactly I plan the recipes I want to make each week.
When it comes to choosing recipes for your weekly meal plan you want to consider how many days you have available in the kitchen. This will depend on what your lifestyle looks like. Personally, when it comes everyday meals, I like to have as much prepped ahead of time as possible.
Here are my top Six Dairy Free Meal Prep Recipes for Your Week 
Crockpot Chicken Tortilla Soup
Curried Lentil Stew
Chicken Fajita Tray Bake
Roasted Veggie and Sausage Tray Bake
Beef and Quinoa Stuffed Bell Peppers
Mediterranean Pasta Salad
Choosing to make soups and stews
Soups and stews are one of my favorite meal prep ideas. They are great because you make one big batch that will either last almost an entire week… or you enjoy it 1-2 times then freeze the rest for a rainy day. Even better is if you make a crockpot soup recipe that literally makes itself.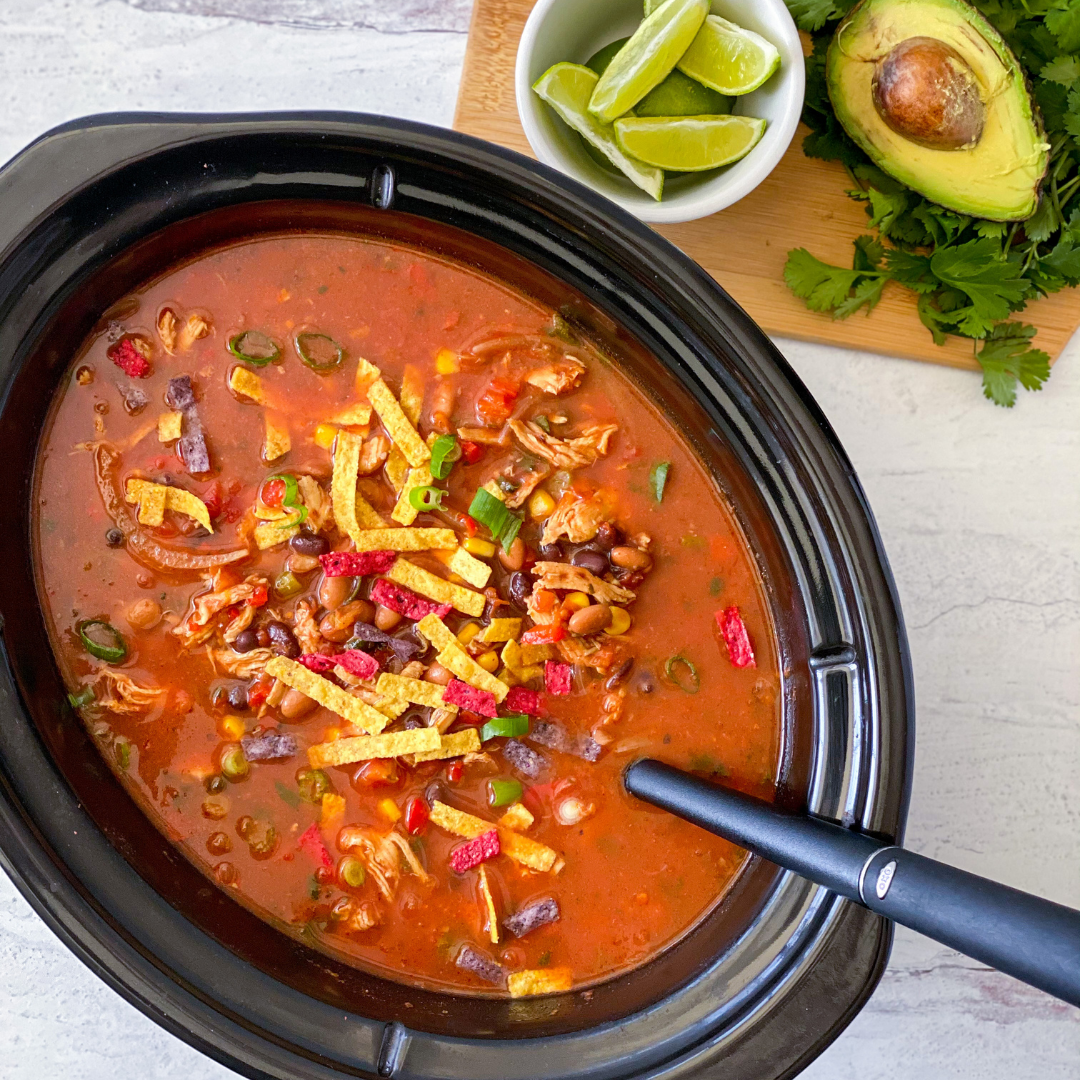 There are so many delicious soup recipes out there for you to choose from. I really love making them all year around and love experimenting with new flavors and combinations. Creamy and savory soup recipes are some of my favorites and I am always in the mood for it. To freeze my soups I use these 32oz soup containers from Amazon that work out perfectly and only cost like $7 which is amazing!
You should always include at least one soup recipe in your meal plan each week. There is a delicious soup recipe out there for every occasion year round. This is one of my best hacks when it comes to planning ahead.
2. If you're in the mood for a stew that's made with a lot of bold flavor you would definitely try my Curried Lentil Stew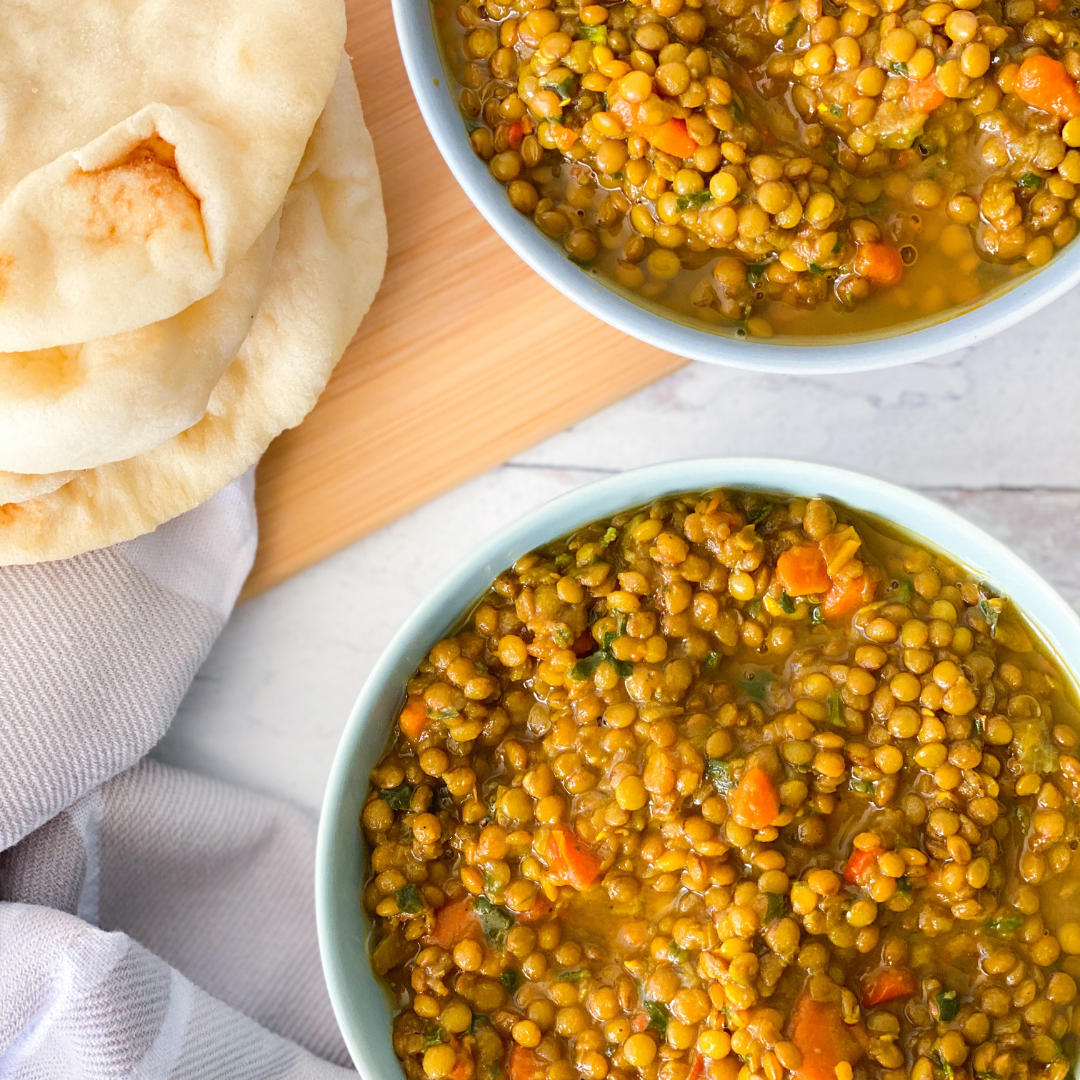 Tray Bakes are SO freaking easy, you're going to want to make them every week!
If you aren't already making tray bakes each week then you're really missing out. Tray bake recipes are seriously the best thing to happen to meal prep ideas and planning. It really doesn't get much easier than this.
There are so many of these recipes out there nowadays, you could probably make a new one each week without hesitation.
What is a Tray Bake? what this basically means is that you literally add every ingredient you will be using for your recipe onto a baking sheet and bake everything all at once. That's it!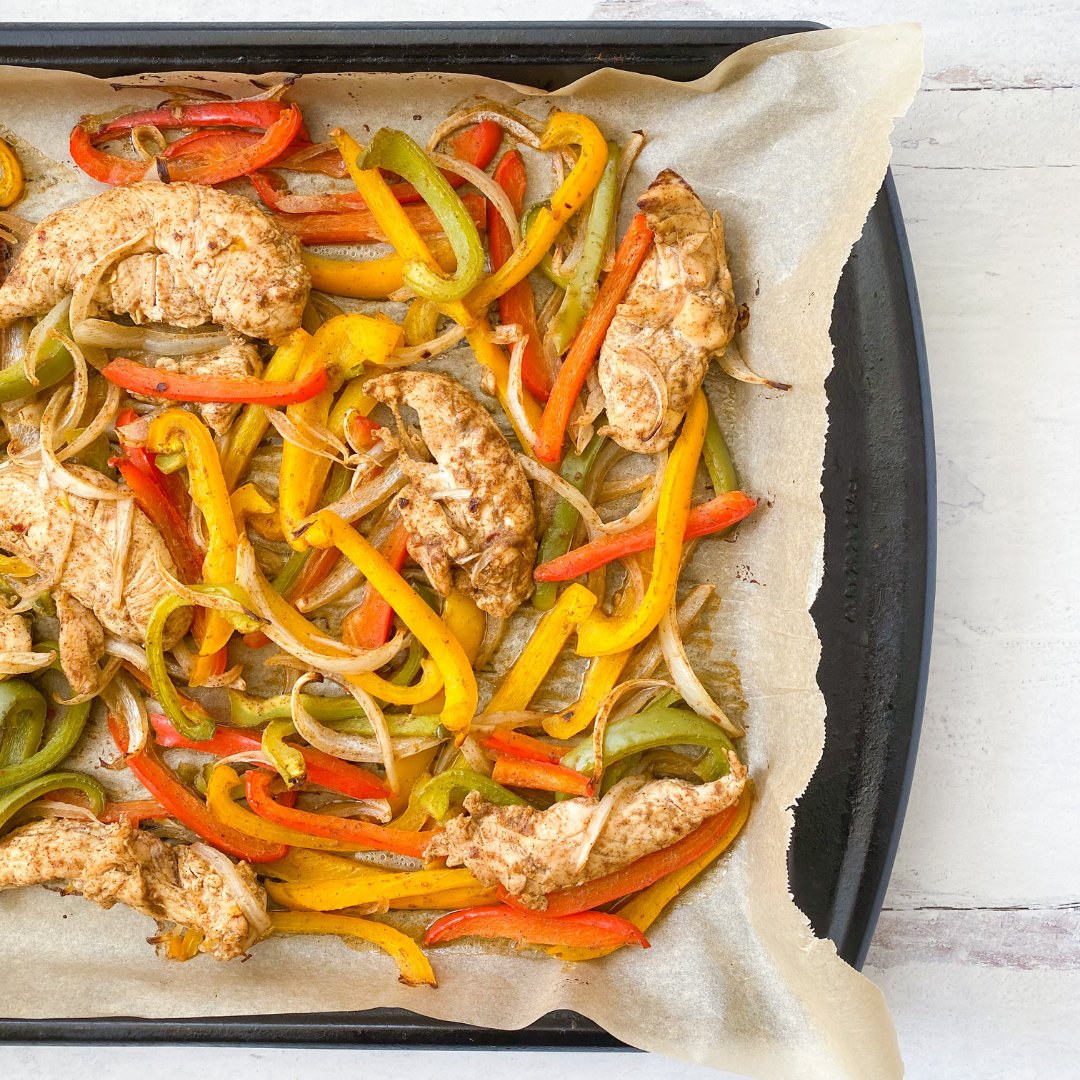 Some tips on how to make the perfect Tray Bake
choose one type of protein and 3-4 types of veggies
don't be afraid to incorporate fresh herbs such as thyme or rosemary
adding garlic cloves (or halves) to your tray bake are a serious game change and taste so yummy
add all your ingredients to a large bowl and toss in oil and seasonings ahead of time before laying them out on the tray to ensure even coating and epic flavor
depending on what you will be baking choose to keep your oven between 375 degrees (F) and 425 degrees (F).
4. This Roasted Veggie + Sausage Tray Bake is perfect for any day of the week! Serve it as is or with a side of white or brown rice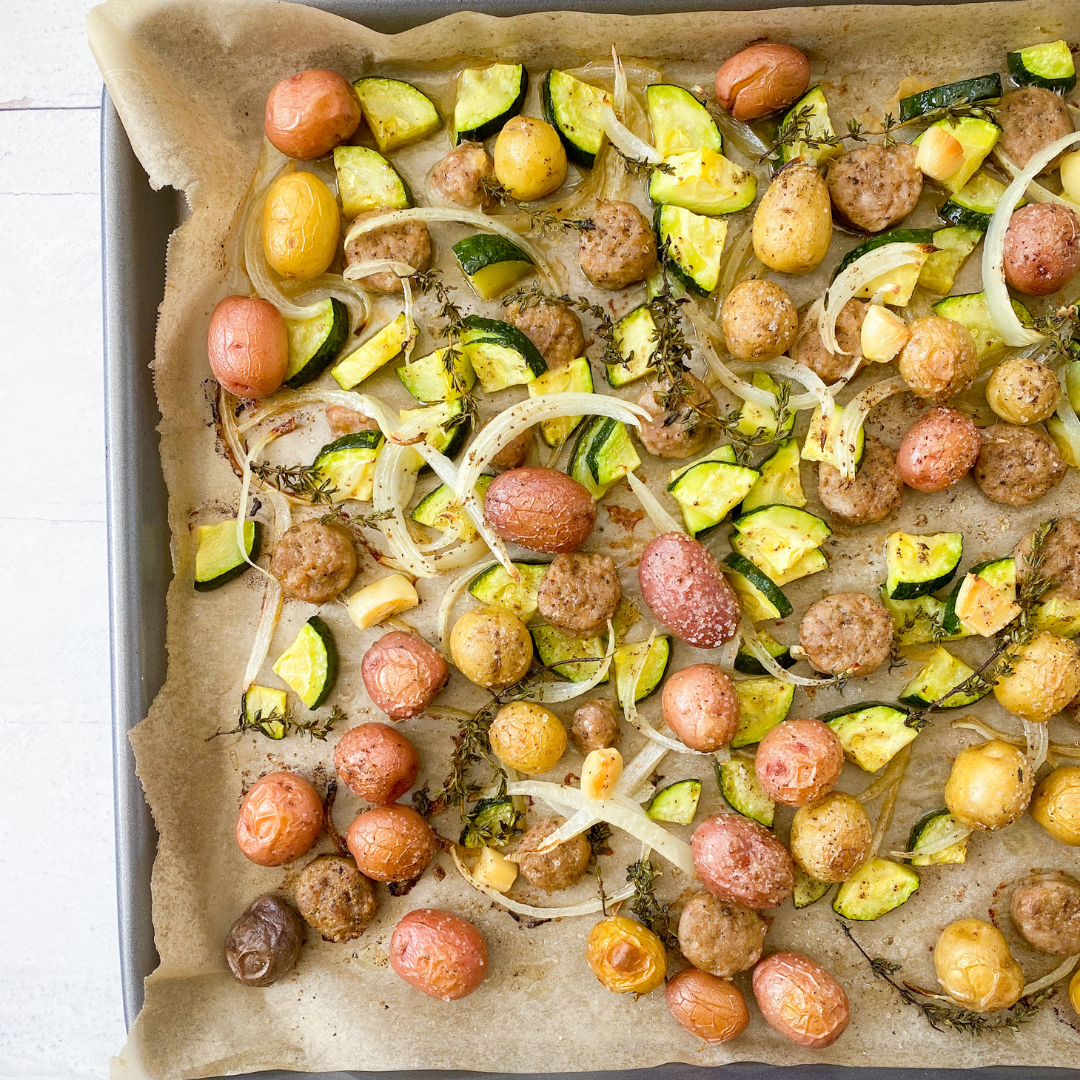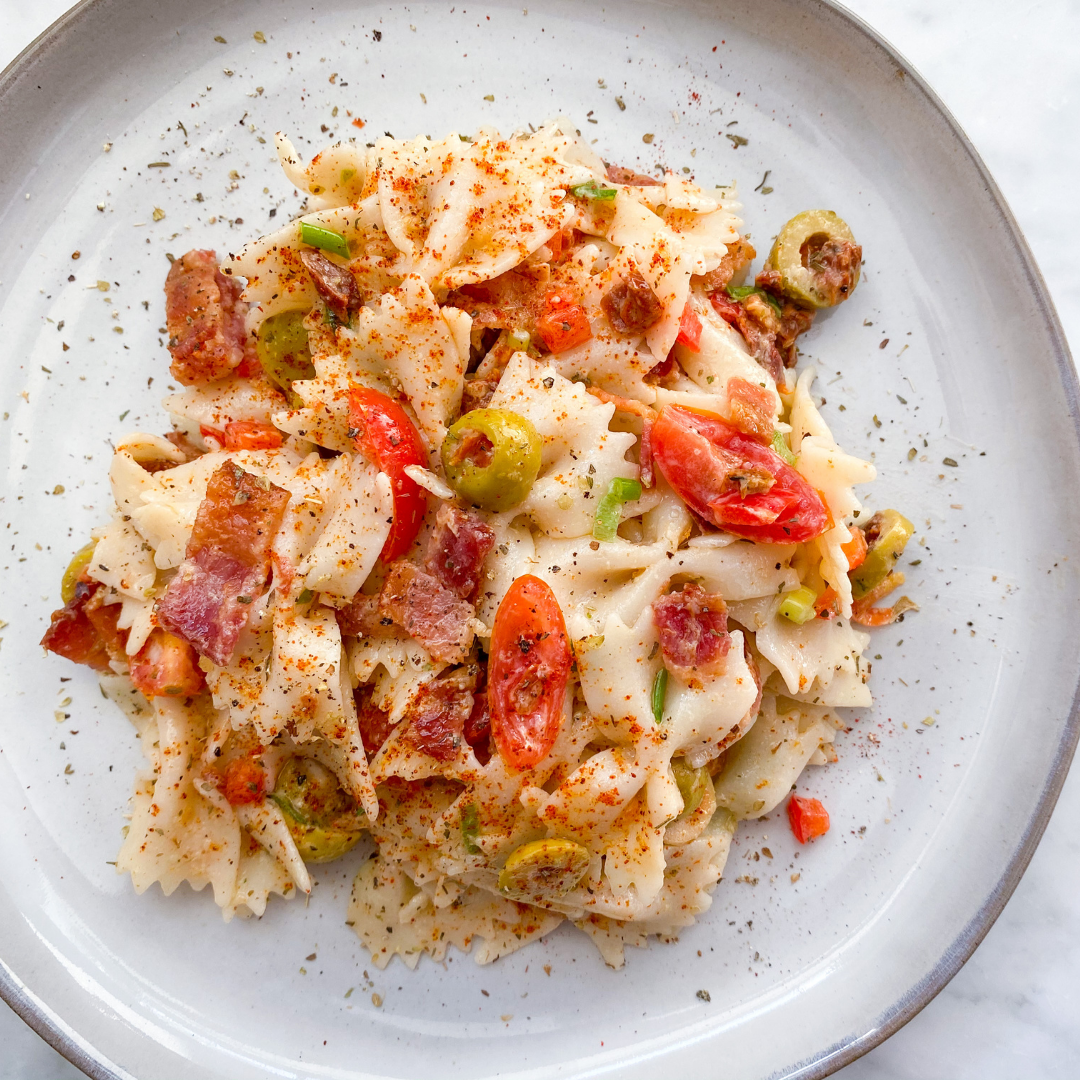 Stuffed Peppers are my husbands favorite meal prep idea!
What's so great about making stuffed peppers is that you can make so many different variations. You can choose different types of ground meat, grains such as quinoa or rice and endless veggies and spices. My go-to combination for some time now has been ground beef and quinoa and my secret ingredient is tomato paste! Tomato paste makes this dish so savory and delicious.