This site may contains affiliate links to products and/or sponsored content. Girl Appetit may receive a commission for purchases made through such links. 
Feeling Inspired to Cook
I will be the first to tell you that, even as a food blogger, it can be a challenge to feel inspired in the kitchen. There are days where all I want to do is pick up some take-out or slap together a PB&J sandwich with a side of microwaved nuggets. Is that weird? But I have learned through the years that it's not always easy to find inspiration to cook. There are a few different things I do to get myself excited about whipping up something delicious and healthy.
When it comes to living a healthy lifestyle, staying creative in the kitchen is an important key to maintaining that. Getting inspired to cook on a daily basis can be tricky so have put together four of my best tools that help me gain the inspiration I need to cook!
Here are the Four Ways I Find Inspiration to Cook!
I have come up with some really great ways to find inspiration to cook. The four tips I have written below are what I use on a weekly basis and they really work! It is how I am always able to come up with new recipes to create for you. And when I am not needing to come up with new recipe ideas for the blog, I use these techniques to help me put together my meal plan for the week.
Check out Pinterest
Scroll through Instagram
Get into the habit of planning out your meals for the week
Write down recipe ideas based on what you're craving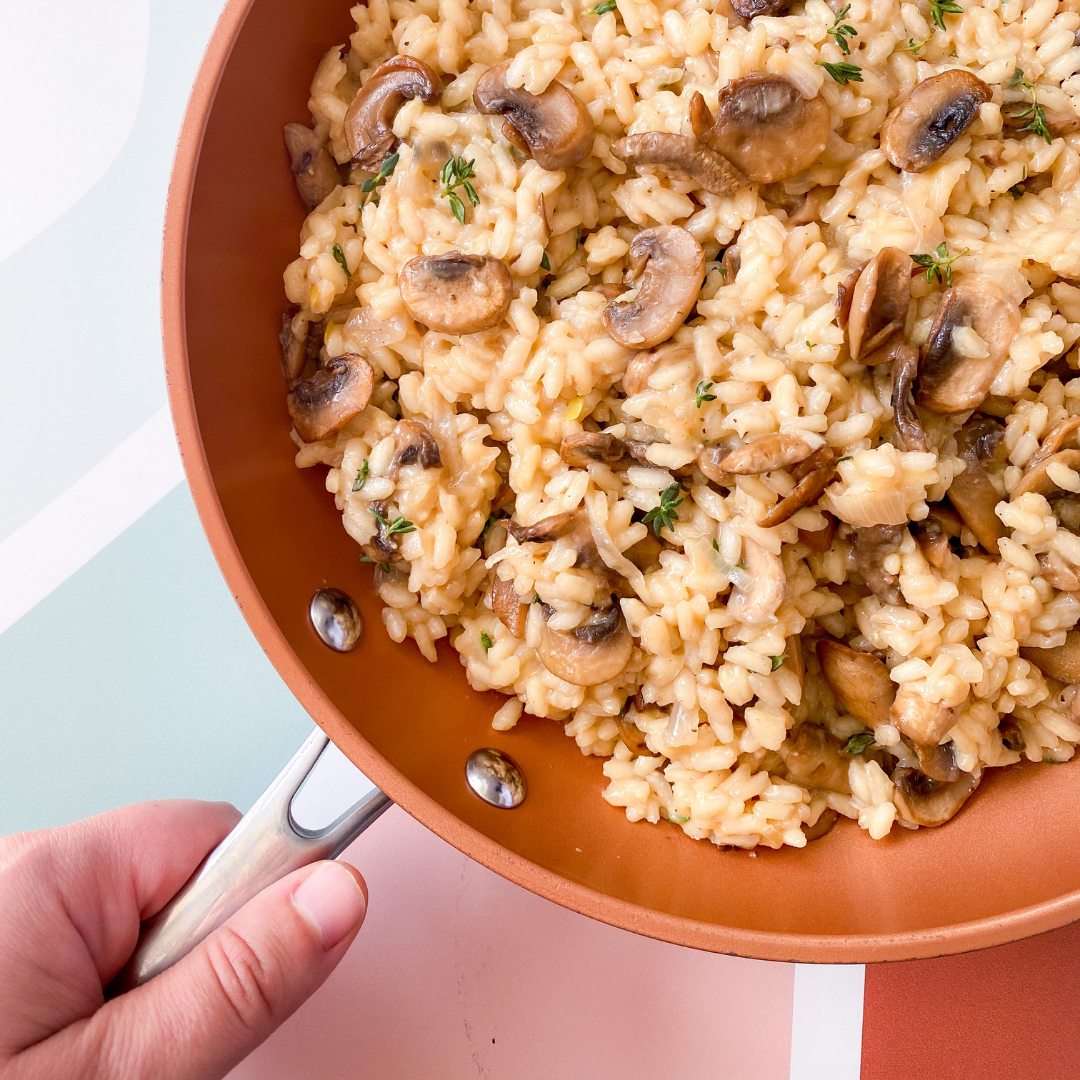 #1 Check out Pinterest
With Pinterest is one of my favorite places to pull inspiration from. There are endless recipes on there that will truly spark some inspiration. As a recipe developer, I am always on the look our for something new and exciting, and Pinterest is where it starts for me!
What is so amazing about Pinterest is how easily you can search for a recipe based on your dietary needs, flavor preferences, etc. For me, that's dairy free  recipe that are fun and delicious.
I typically sit down on Saturday or Sunday evenings to put together my meal plan for the week. I open up my Pinterest app to start scrolling though the account of some of my favorite fellow bloggers. After all, the main reason why people go to Pinterest is because they are looking for inspiration. They want to find and share new ideas that will spark something within them or their audiences.
The boards you can create are one of my favorite features of this platform. I can easily put together boards that will categorize all types of dishes; dinners, lunches, snacks, chicken recipes, casserole dishes, etc. Here are five boards that might help you find inspiration to cook up something delicious in your kitchen: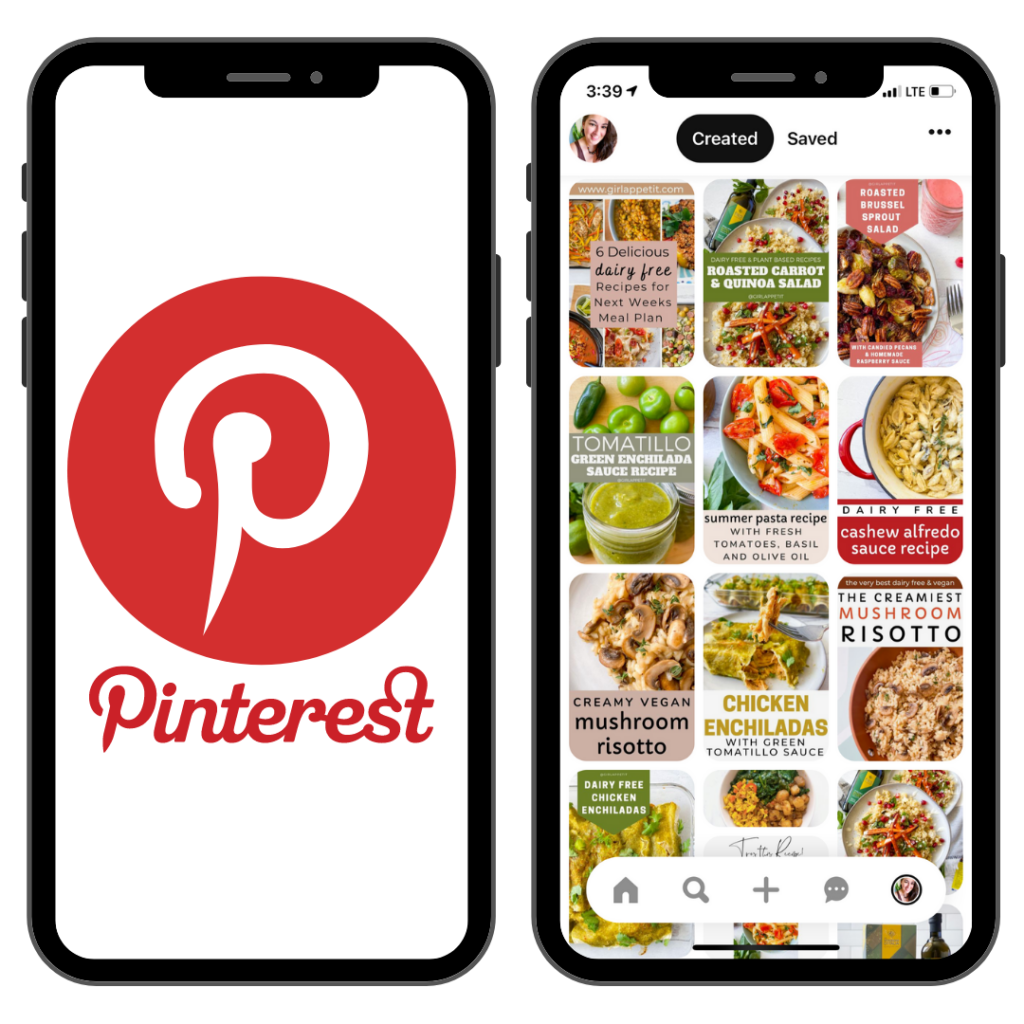 #2 Scroll through Instagram
There are so many things that I love about Instagram. It is not just my chosen social media platform to connect with my audience. It is also a another space for me to pull inspiration from for my blog and daily meals for myself and my family.
Instagram has made it really easy to navigate through the platform to find interests you. When it comes to food, I'd suggest you first begin following some food bloggers that you really like (hint hint, go ahead and give me a follow!). There are so many amazing foodies on Instagram right now that are sure to give you a little boost of motivation.
One of my favorite ways to find inspiration to cook is through their discover page (just click the little magnifying glass icon at the bottom of the screen when you have the app open). On there you can type in a keyword, for example the word dinner, and simply click on the first or second phrase that pops up.
You can also select the TAGS category and get an inventory of thousands of hashtags that have been used with whichever keyword you are searching for. This is such an amazing and beautiful way to visually inspire yourself and your upcoming meal plan for the week. Here some of my favorite Instagram accounts to look through for inspiration: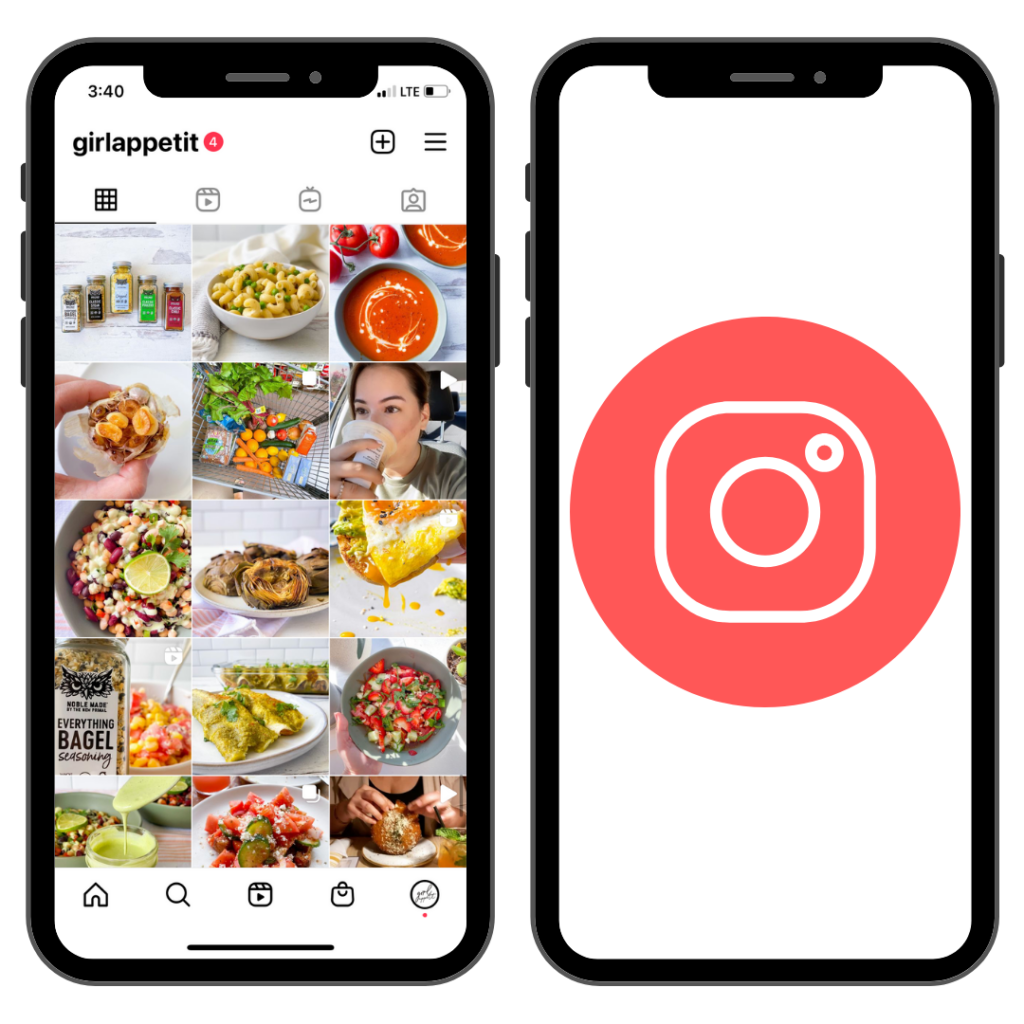 #3 Get into the habit of planning out your meals for the week
I don't mean to sound like a broken record, but I only say this because I know how stressful it is when it's not done! Meal planning is one of the KEY THINGS that keeps me motivated, inspired and on track in the kitchen. It may not sounds like the most exciting thing in the world, and you're probably thinking to yourself, "how is this going to help me find inspiration to cook!"
Like developing the habit of going to the gym every day, or picking up after yourself, the simple habit of meal planning will definitely spark inspiration in the long run. Once I got in the habit of planning out dinners, I found myself getting excited to put together the next menu once the weekend came to an end.
Using both platforms I listed above, I find myself so motivated to scroll through all the delicious recipes. I then mark them down on my designated Meal Planning list inside the reminders app on my iPhone. I wrote an amazing blog post about How to Meal Prep Like a Pro that I think you will really find helpful!
And if you are in need of a little boost and want me to tell you exactly what you should meal plan for your upcoming week, check out my post Six Meal Prep Ideas for the Week. Never forget that there are endless recipes out there, and all it takes is a little time and a little planning.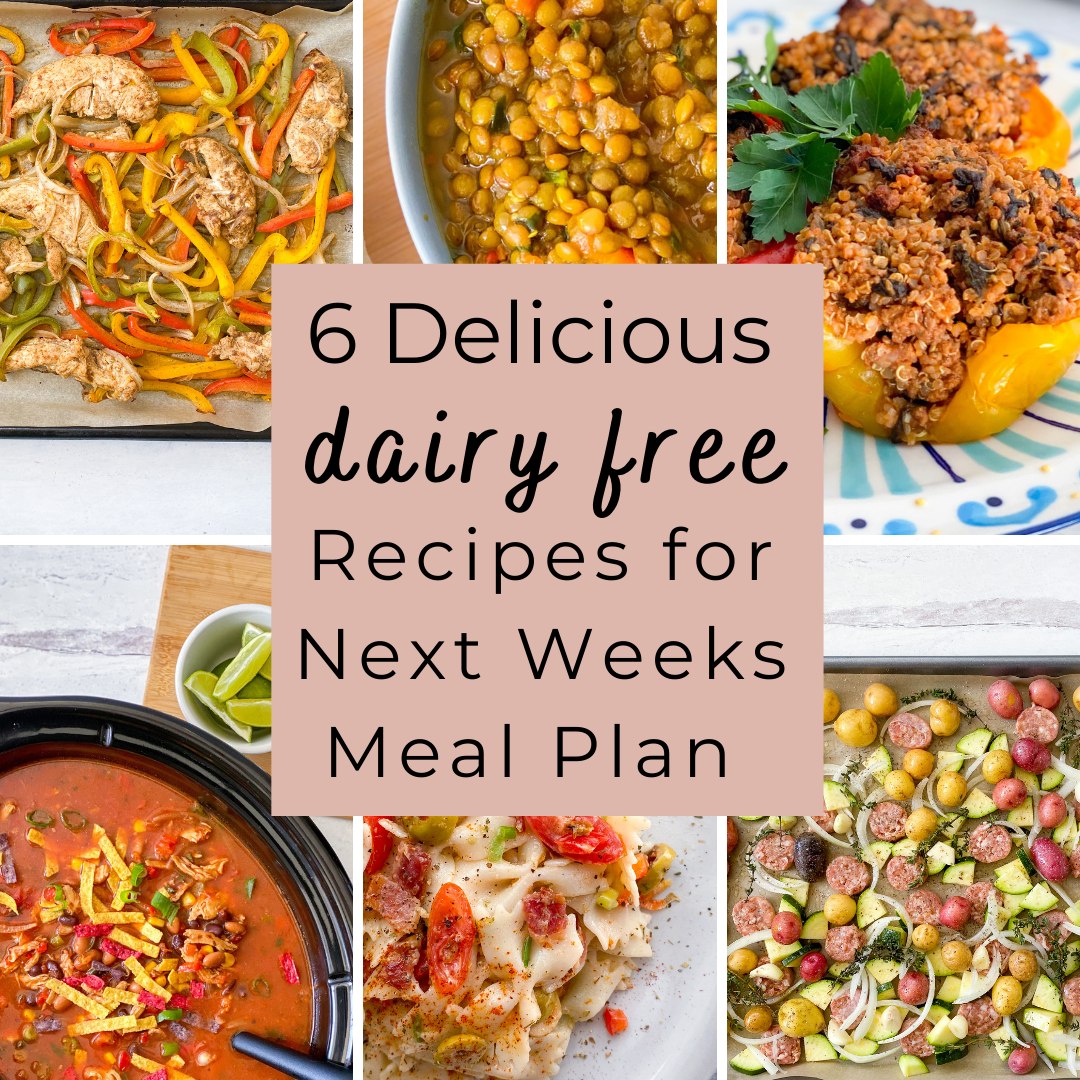 #4 Write down recipe ideas based on what you are craving!
Don't knock it till you try it. I know, you probably think this is a weird tip on how to find inspiration to cook… but hear me out. Isn't it the worst when you meal plan or meal prep something that literally doesn't excited you? That literally delivers zero inspiration for me when I need to cook a new recipe for my blog or for my family.
If you are a living, breathing, human being, you are probably craving a few things right about now. I know I do! Whenever I have a craving for something I will type it in my notes, or write it down in my planner. Then when it comes time to put together my meal plan, I will refer to that list or note.
There isn't anything more exciting than getting to cook something delicious that you have been craving! This is also an amazing way to make sure you are eating healthy too! Sometimes what we crave my not be the healthiest choice, but if you make it yourself you have the freedom and power to change that.
Check out some of my favorite recipes featured on my blog